The red text on the Citation Tracker report highlights any data that has been discovered on existing listings that is inconsistent with data provided to us when the report was first created — basically, the red text makes it easy for you to spot the data that needs to be updated.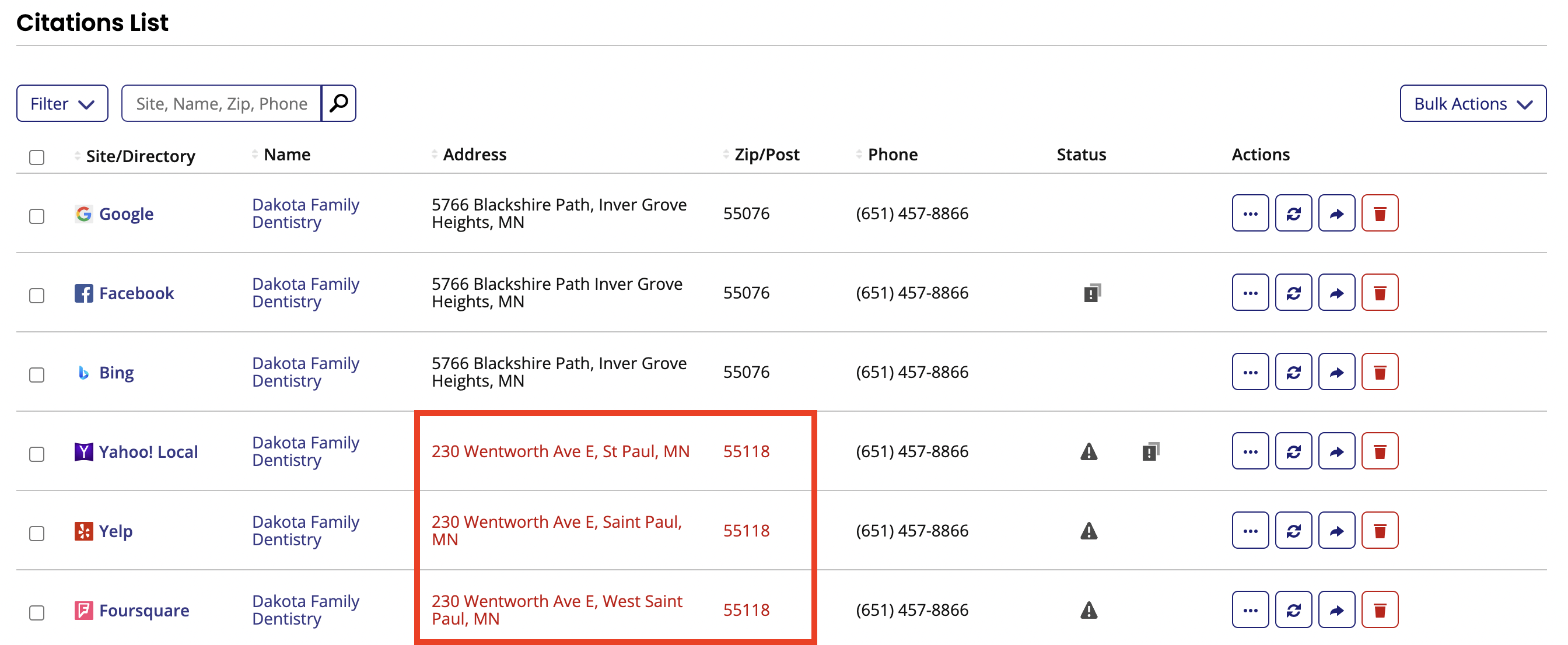 In the table on the 'Key Citations' tab in your Citation Tracker report, we compare the NAP (Name, Address, Phone number) found on your listing with the data you provided to us when the report was created.
We compare these elements of business NAP:
Business name
Street address

Zip code (postcode)

Telephone number

If we identify that the data on an existing listing is different to the data you provided to us, it is displayed in a red font so you can quickly spot it. You should correct any such anomalies as soon as possible, to ensure that all your citations are consistent and correct.
Can I fix these issues through my Citation Tracker report?

Unfortunately not, because this report isn't directly connected to those listings. It's simply an audit report of the information that we found on the listings.
How do I fix these issues?
You have two options:
1. Fix them yourself on the directories. This is achieved by visiting the citation directly from your report by clicking the 'View Citation' icon in the 'Actions' column. You can then manually claim and edit the listing directly on the citation site, and update any incorrect data.
To find out more about organizing your citations, please click here.
2. Create a Citation Builder campaign, and we'll fix them for you. Just click on the pink 'Create Citation Campaign' button at the top of your report, purchase a campaign, and our team of citation submission experts will take care of your edits and submissions.
Please note: Each listing updated or created incurs a cost of $3.
Click here to learn more about our Citation Builder service.