You can update your keywords/search strings in your report settings. You can access the settings by clicking on the 'Actions' dropdown.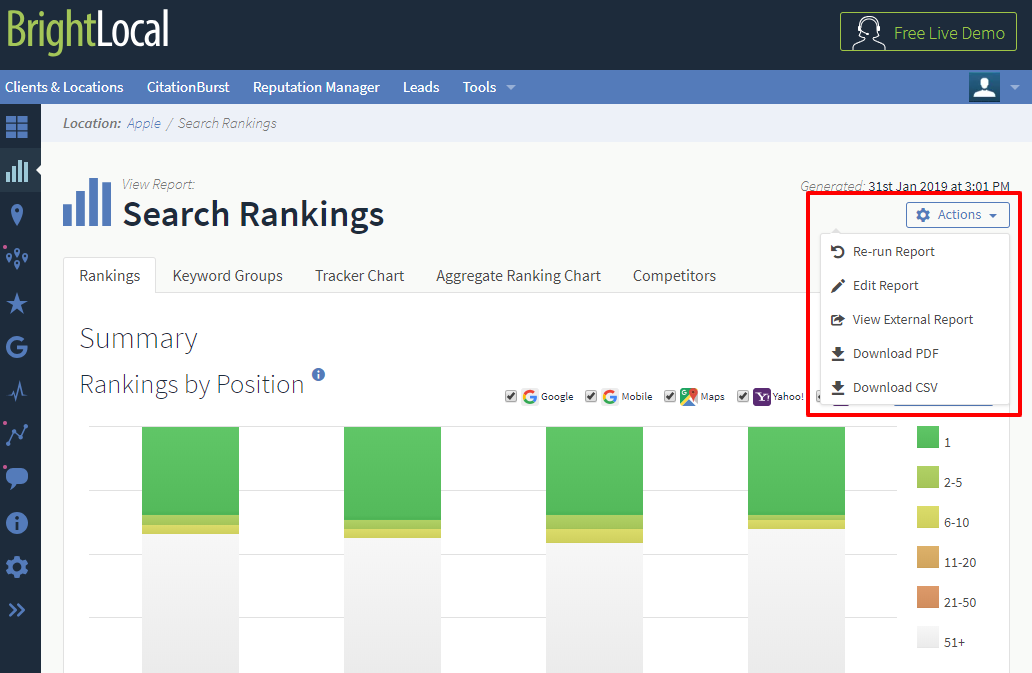 Click on 'Edit Report' and this takes you to the 'General Settings' of the report where you can make updates.
Scroll down the 'Search Settings' section.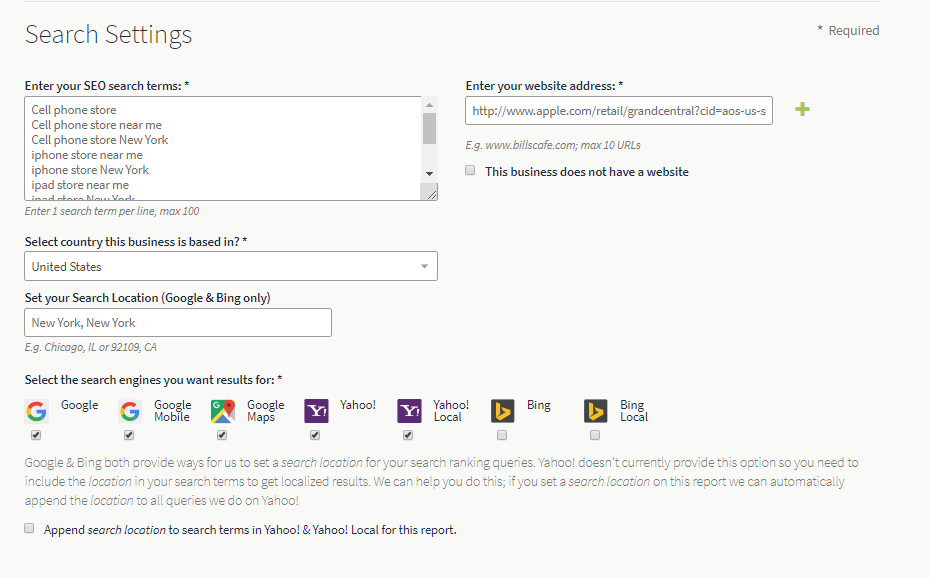 Enter your SEO search terms: Here you can fill in/edit the search terms you wish to track for this location. Please enter one search term per line.

The maximum number of keywords depends on the subscription plan:

Single Business plan: Up to 25 keywords

Multi Business plan: Up to 50 keywords

SEO Pro plan: Up to 100 keywords
Once you are happy with your updates, at the bottom of the report you'll see the 'Update Report' button. You'll need to click this to ensure any changes you've made to the report setup are saved.
Note - You will not see any updates until your report has been re-run.