Third-party results appear in search engines that contain your / your client's business name, but don't feature on your / client's website pages.

Typically, these are directories such as Yelp, Facebook, and yellowpages.com, that have a business listing. Search engines index these sites, and they appear in search results for relevant keywords — usually brand ('business name') keywords.
How does BrightLocal identify third-party results?
When you set up a Local Search Rank Tracker report, you can provide a business name in the 'Advanced Settings' section.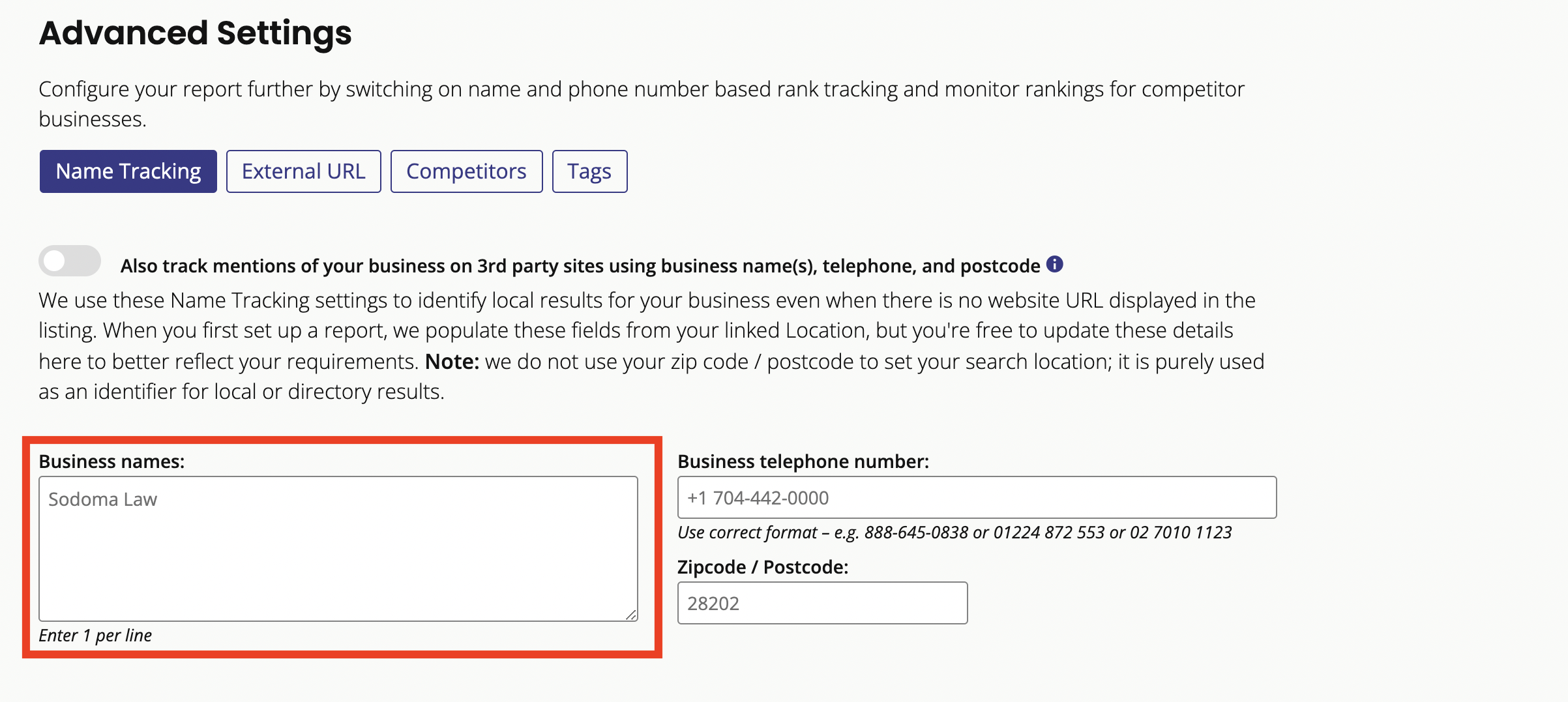 The Local Search Rank Tracker tool looks for mentions of the business name in the search results. If it finds an exact match, it will display it as a third-party result in the report.
Can I stop third-party results from displaying in the Local Search Rank Tracker report?
Yes, you can. Just make the following edit to your report by following these simple steps:

1) Click the 'Actions' dropdown, then 'Edit Report'
2) Scroll down to the 'Advanced Settings' section
3) Tick 'Show Advanced Settings' to display the advanced settings
4) Uncheck the 'Track mentions of your business on third-party sites' checkbox
5) Click 'Update Report' at the bottom of the screen to save your settings

The next time your report runs, these third-party results will be removed.