Yes, you can compare different data by the report runs. All comparisons are week-to-week or month-to-month, depending on what you have set up. The data will be stored for comparison against future rankings. To compare dates follow these steps:
Open your Ranking report

Scroll down to the 'Rankings by Change' section

Click on the 'Compare' dropdown and select the dates you wish to compare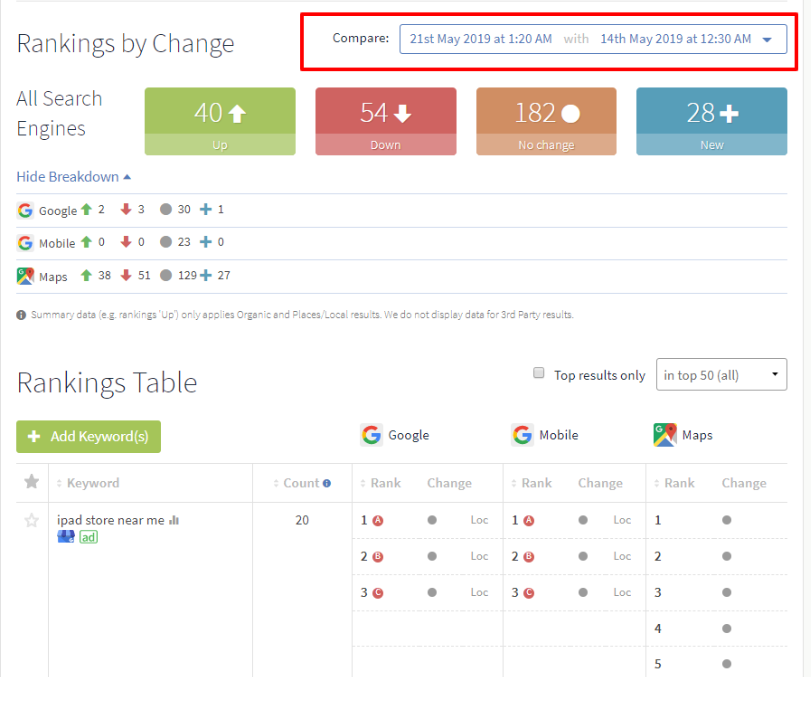 Once you have the dates selected that you'd like to compare you will see a green arrow, orange disc, or red arrow to show whether your ranking has gone up, stayed the same, or gone down, respectively.
If you want to look at a specific report run or even archive one report run, then you can do this via your Local Search Rank Checker page (link).  All previous rankings reports (Scheduled and Ad-Hoc) are saved within your 'Report History'.
How do I archive a report run?
Click on the 'Local Search Rank Checker' page (link), which can be found in the top menu under 'SEO Tools' dropdown.

To view the report you would like to archive, click on the 'View Report' button.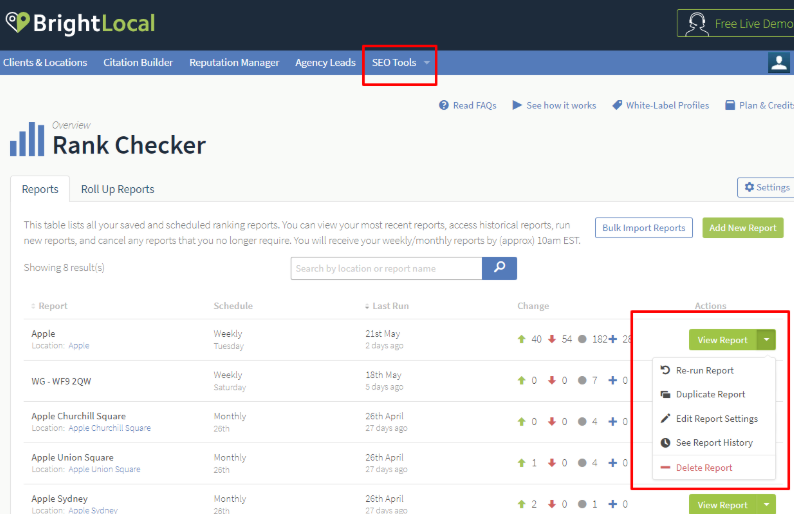 Click 'See Report History' to view 'Date Run' for each report.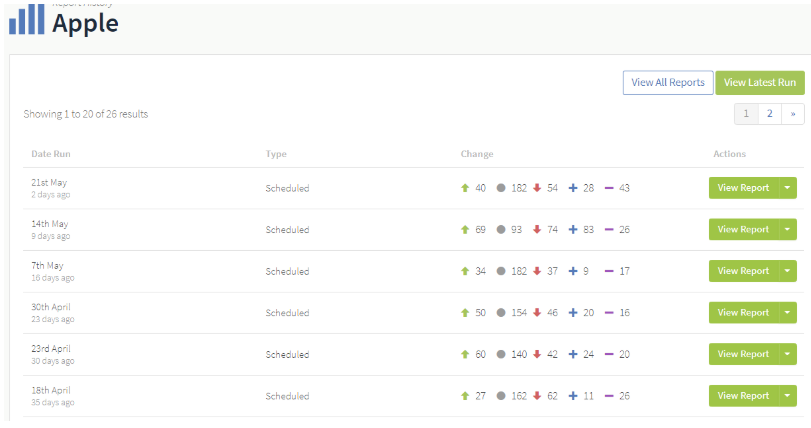 To archive, a report, click on the 'View Report' dropdown arrow.
Once this is archived, it will be greyed out on this list. If you ever want to reserve the report, you can do so by clicking the 'Unarchive' button.