If you're working on a client with multiple locations, you can easily switch between different locations.
Step 1:
In the top right hand corner you'll see a box that says "view locations assigned to this client"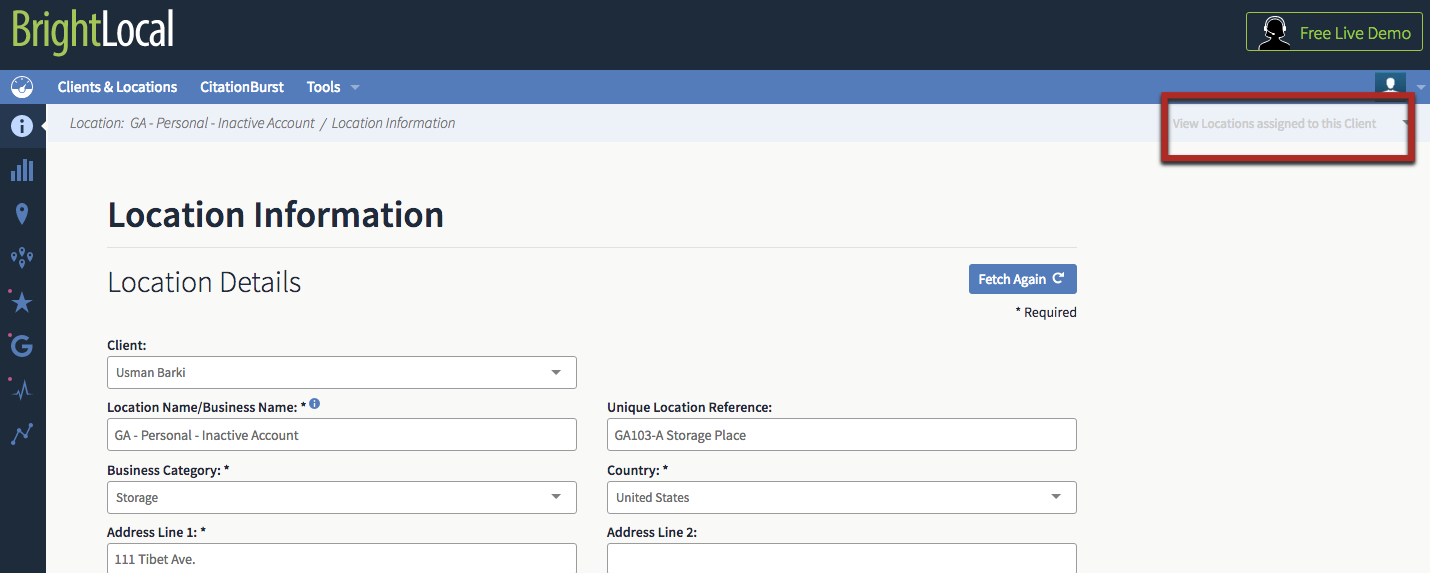 Note: This feature only appears for dashboards which have multiple locations assigned to the same client.
Step 2:
You can then quickly switch to one of the other locations from the drop down options.