Yes — you can see the search results for each grid point on a Local Search Grid report.
Click any grid point on the map.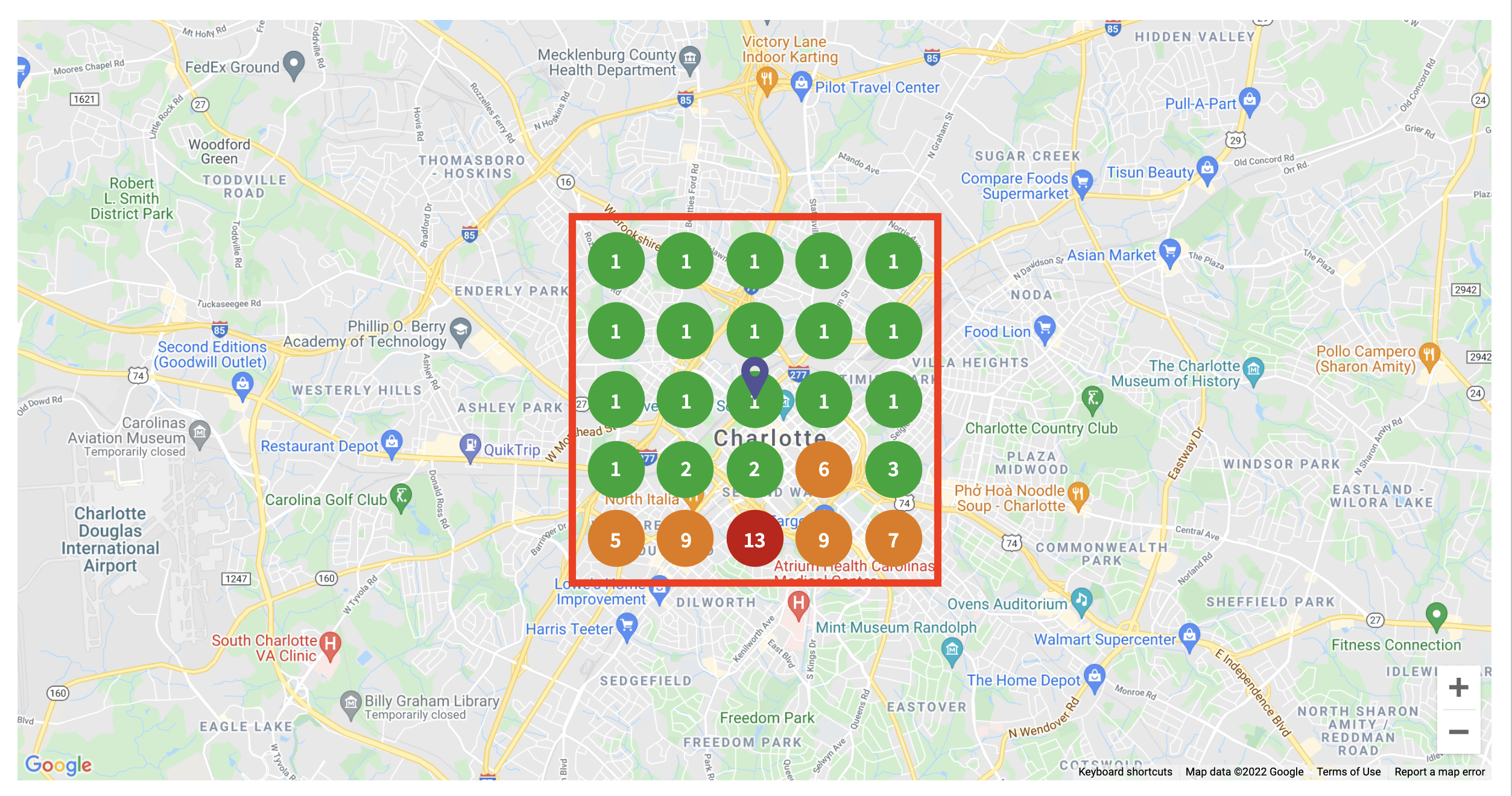 You'll then see a popup with a button called 'SERP Screenshot'.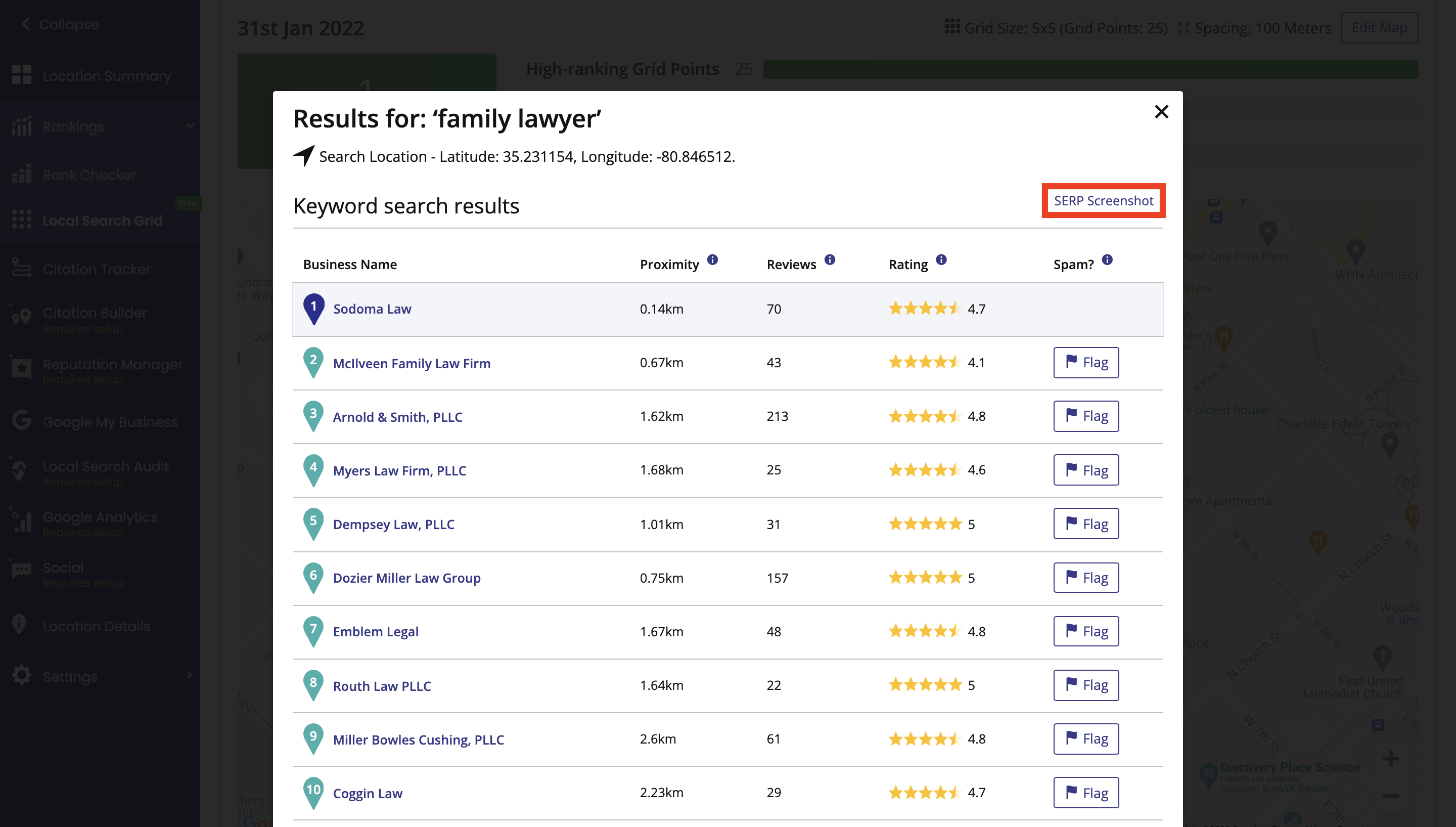 When clicked this button will open a new tab showing you the search results in Google Maps.