A Location can be edited from within the Location Details section of the Location Dashboard.
Identify the Location to be edited and click the green 'View Dashboard' button.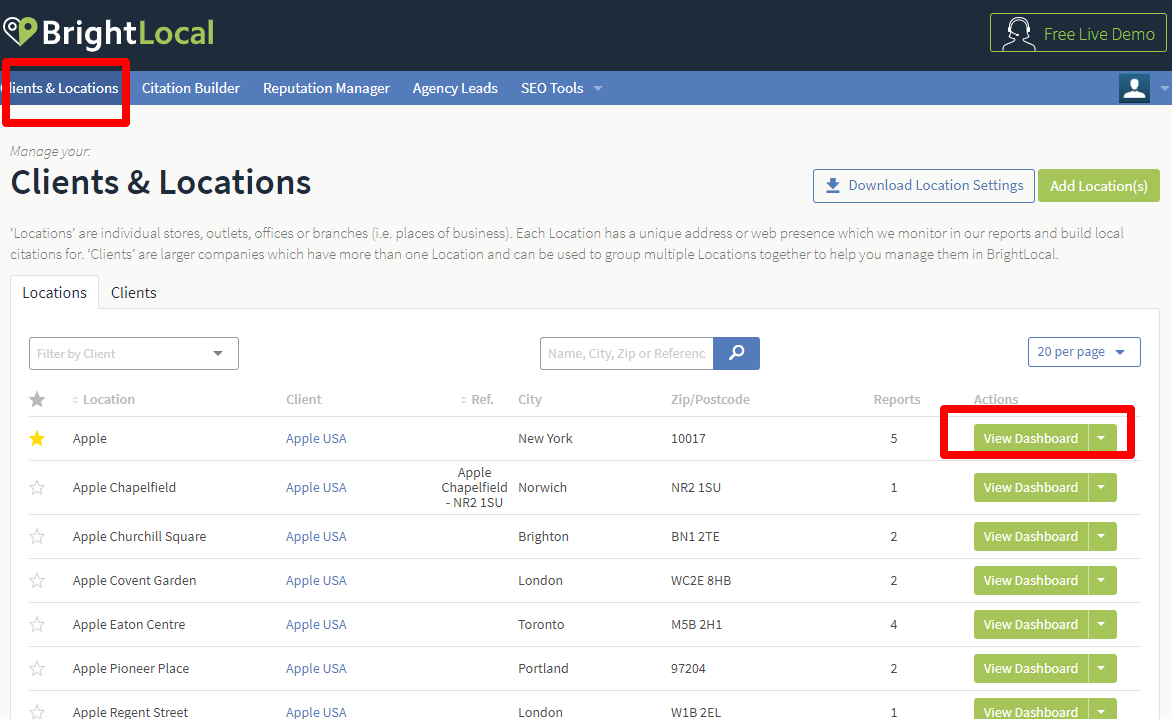 Then click 'Location Details' in the sidebar menu on the left-hand side of the screen.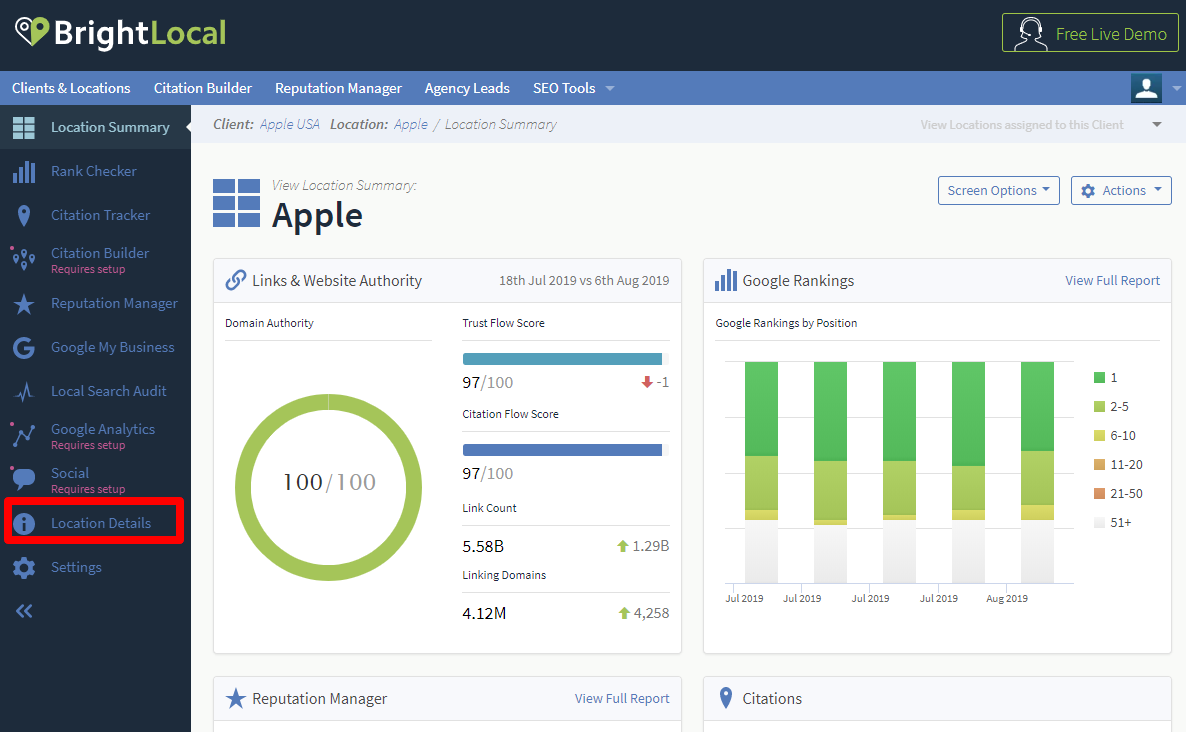 Edit the fields as needed and click the green 'Save' button.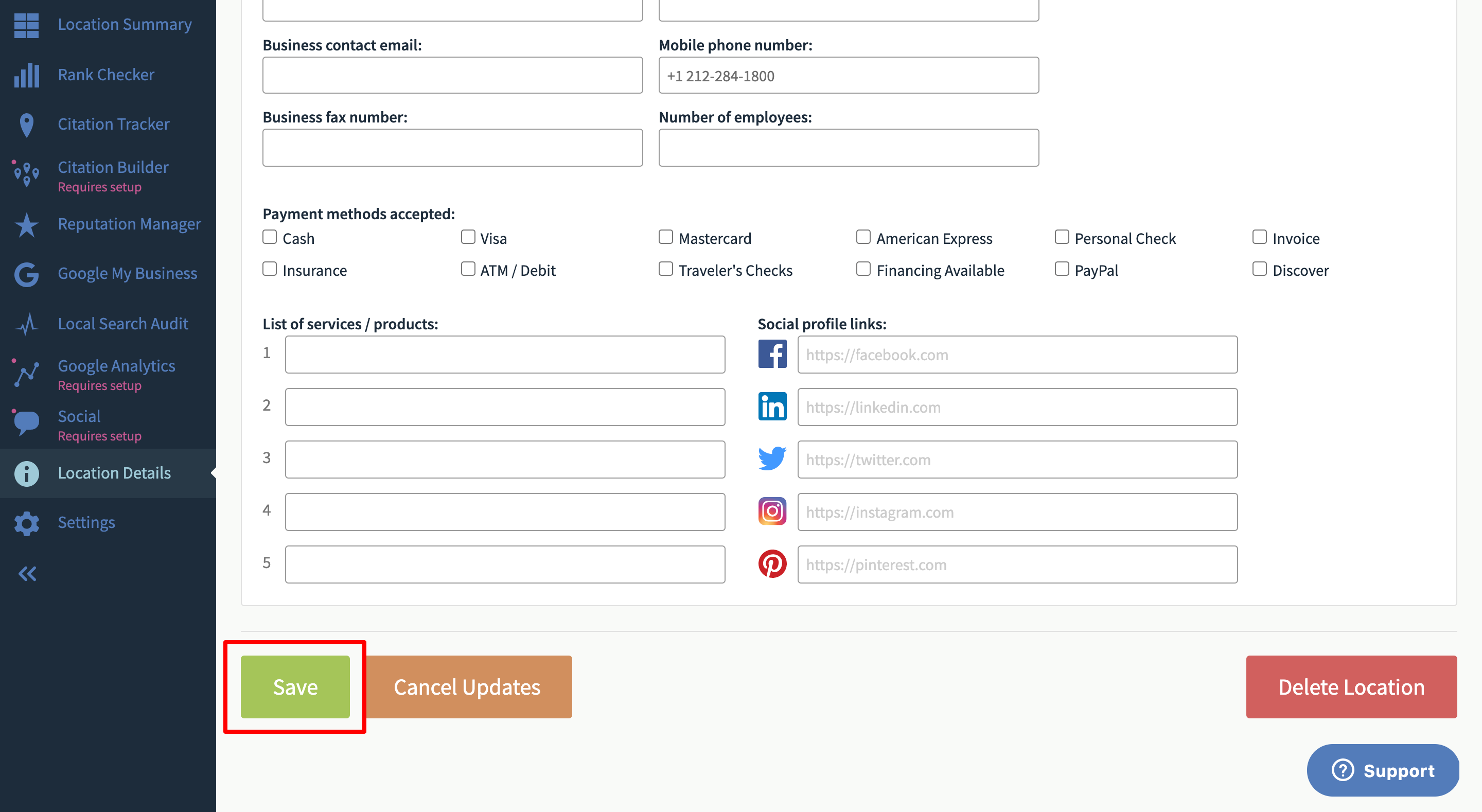 When 'Save' is clicked a pop-up menu will appear, with an reminder that any updates made to Location Details data will also be updated in report settings and this could affect the results of your reports. Click 'Update Locations + Reports' to save your changes.