Go to the Get Reviews tab on your Reputation Manager report.
Step 1 - Create or select a Get Reviews template
Get Reviews templates are where you set the branding and language used on your campaigns. During your campaigns we send emails to your contacts (i.e. customers, guests, patients) to request feedback; they click through to a series of landing pages - all of which carry your logo and pre-set content.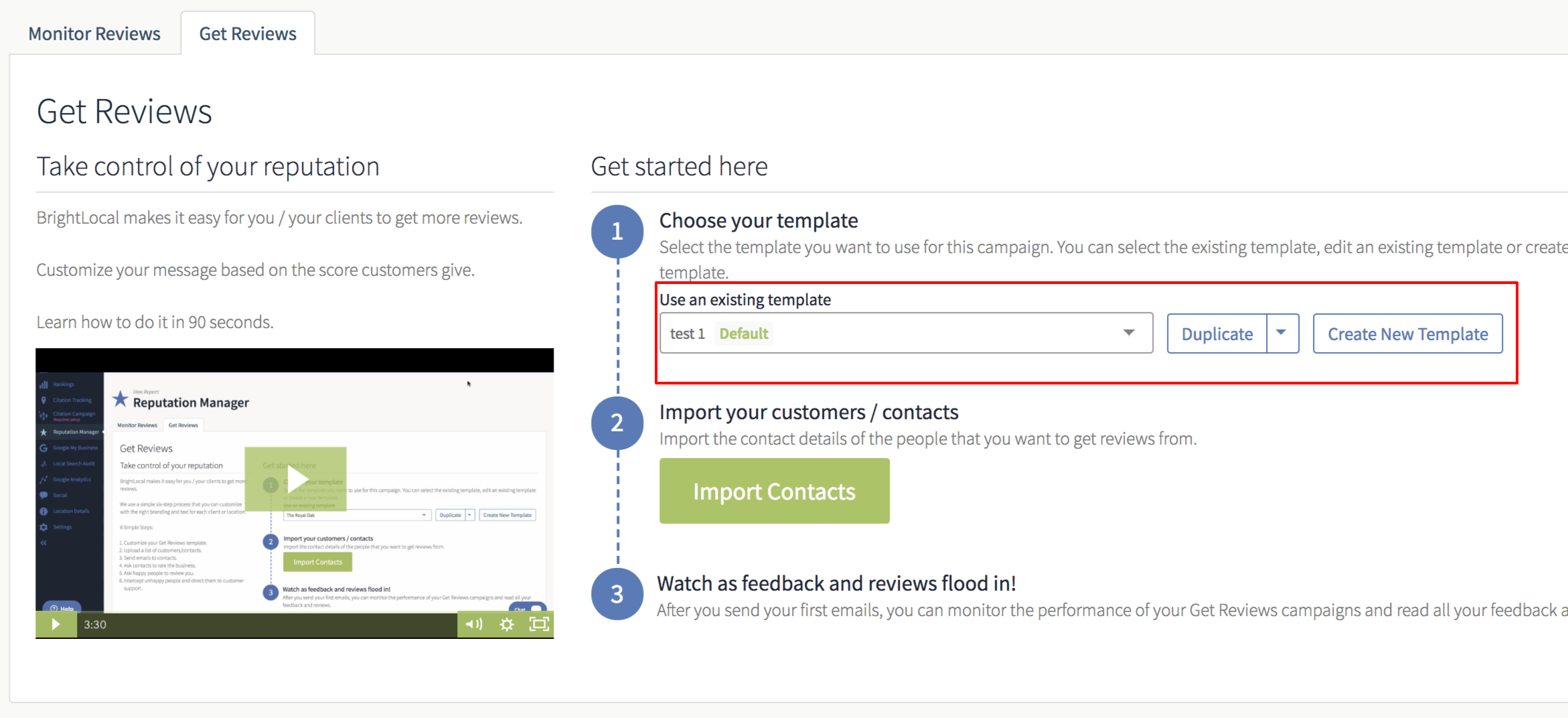 Step 2 - Select review sites
You can hand-pick the sites that you want your contacts to write reviews on. There are over 200 sites that you can choose from, but we allow a maximum of 3 sites per campaign - any more than 3 and you give customers too much choice and risk overwhelming them.
If you want to get reviews on more sites you can swap them from one campaign to the next.
Step 3 - Upload list of contacts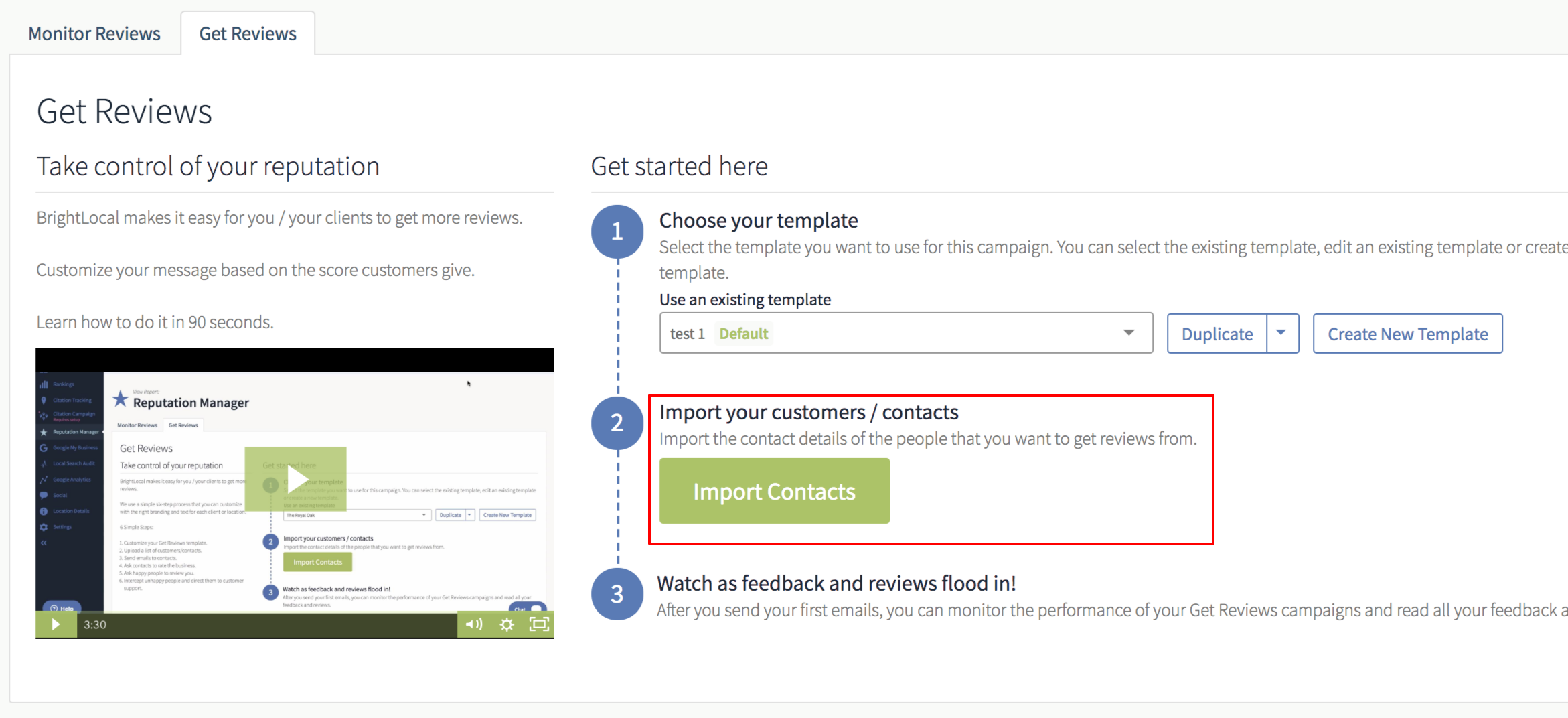 Contacts are imported by CSV. You need to confirm that you have the right to contact these people.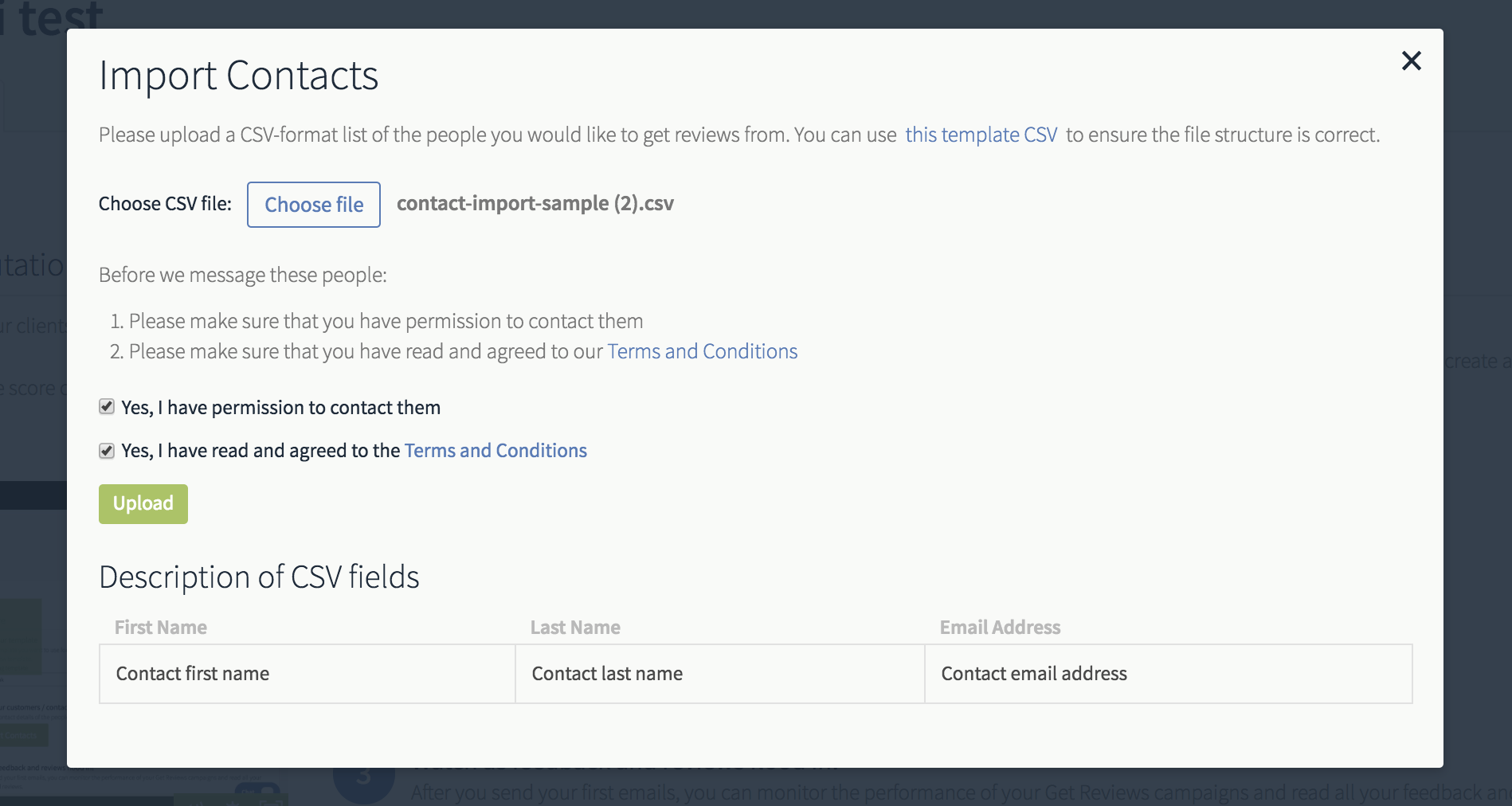 And then click to confirm to start sending emails to your contacts.