Reports can be deleted via the SEO Tools tab, on the top menu of the account dashboard, as shown.
Here is a step by step guide to deleting a report:
1) Click into the 'SEO Tools' tab in the top menu and select the relevant tool, then click into View Report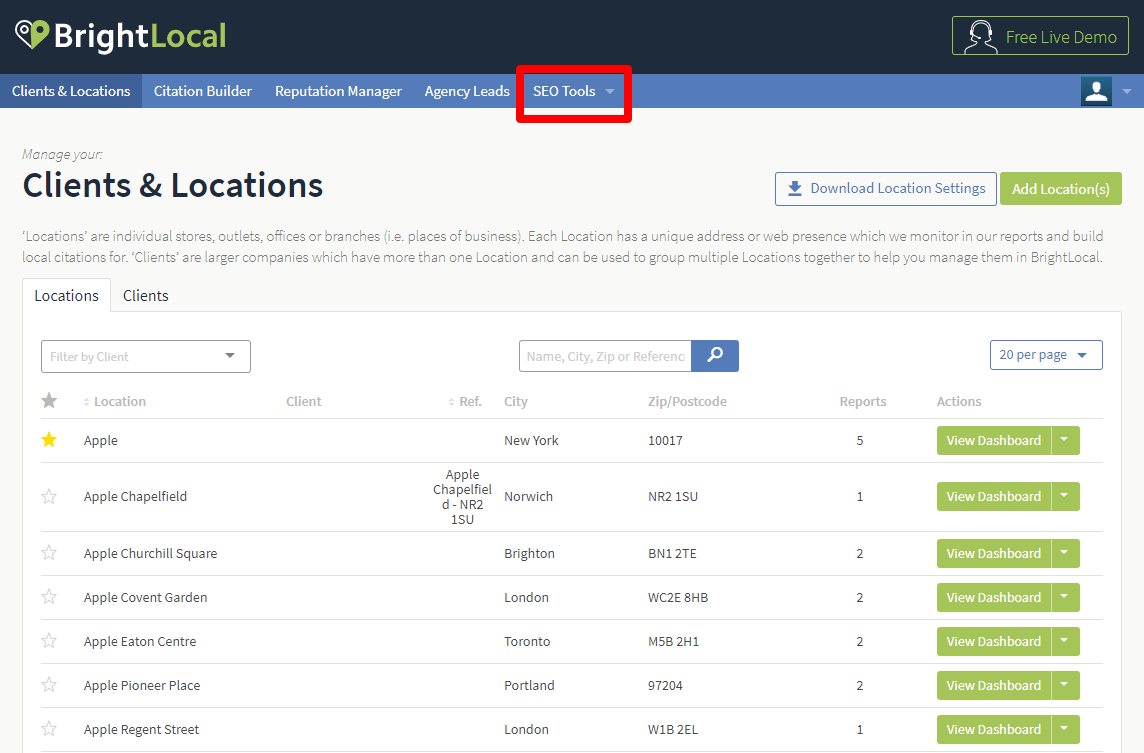 2) From the list of reports, select the one you wish to delete and click the down arrow at the side of View Report as shown and click Delete Report.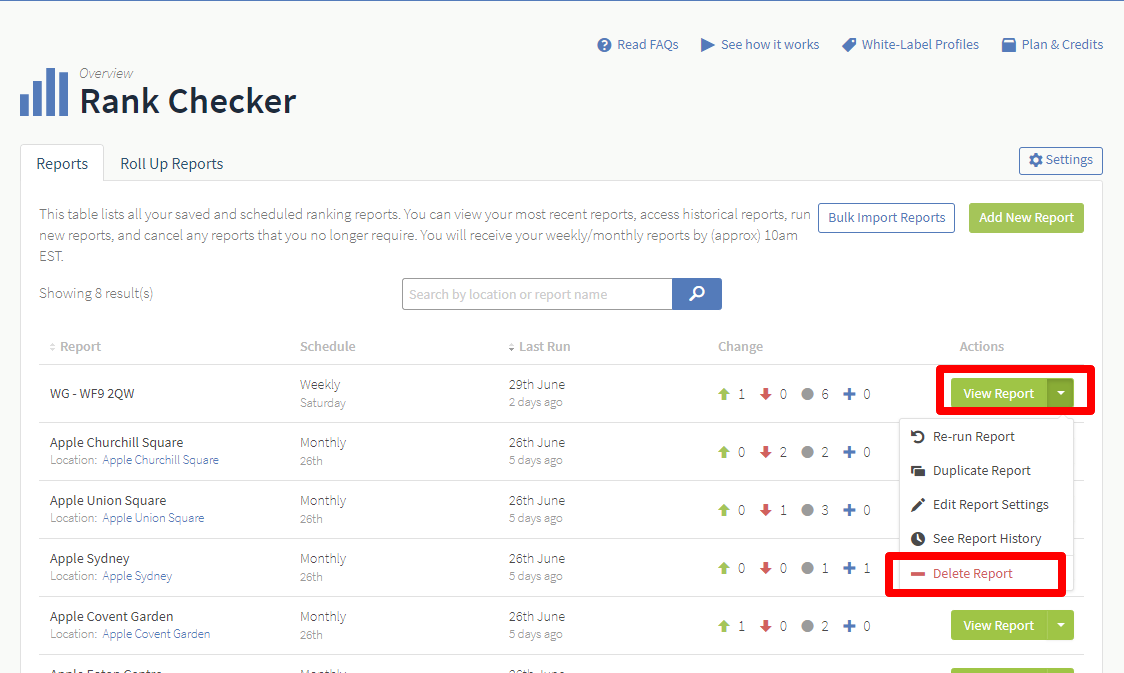 3) Confirm the report is to be deleted by selecting the red 'Delete' Button. Please be aware that once a report has been deleted it cannot be retrieved and all history associated with that report is also deleted.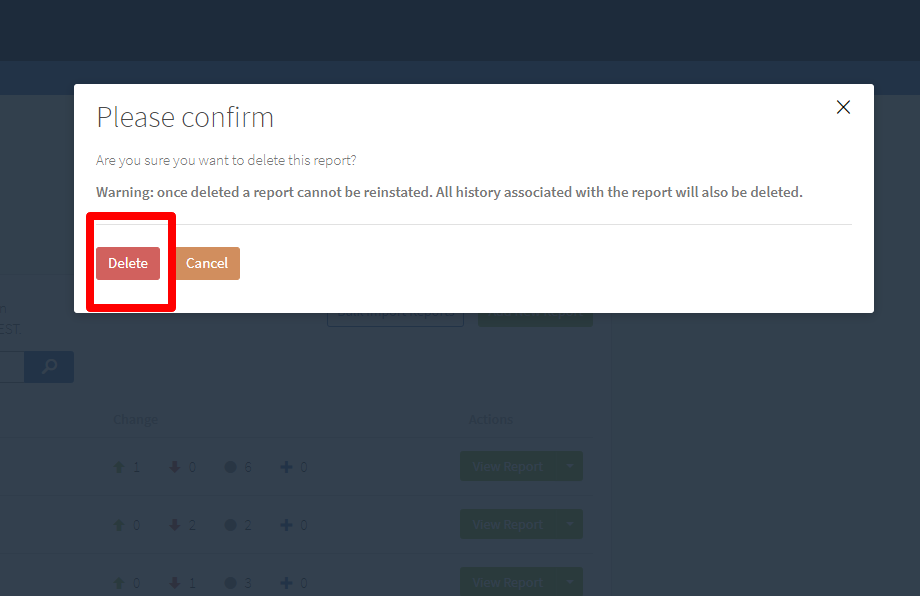 Please note that once you have deleted the report we cannot recover the data or history.