Simply follow the six steps below to update an existing Reputation Manager report to monitor reviews on niche sources. At present, this applies to locations in the US only.
1. When viewing the report, click the blue 'Actions' dropdown, then select 'Edit Report Settings' (shown below within the red box).

2. Scroll down to the 'Business Details' section, and select the most relevant category for the business by using the 'Business category' dropdown (shown below in the red box).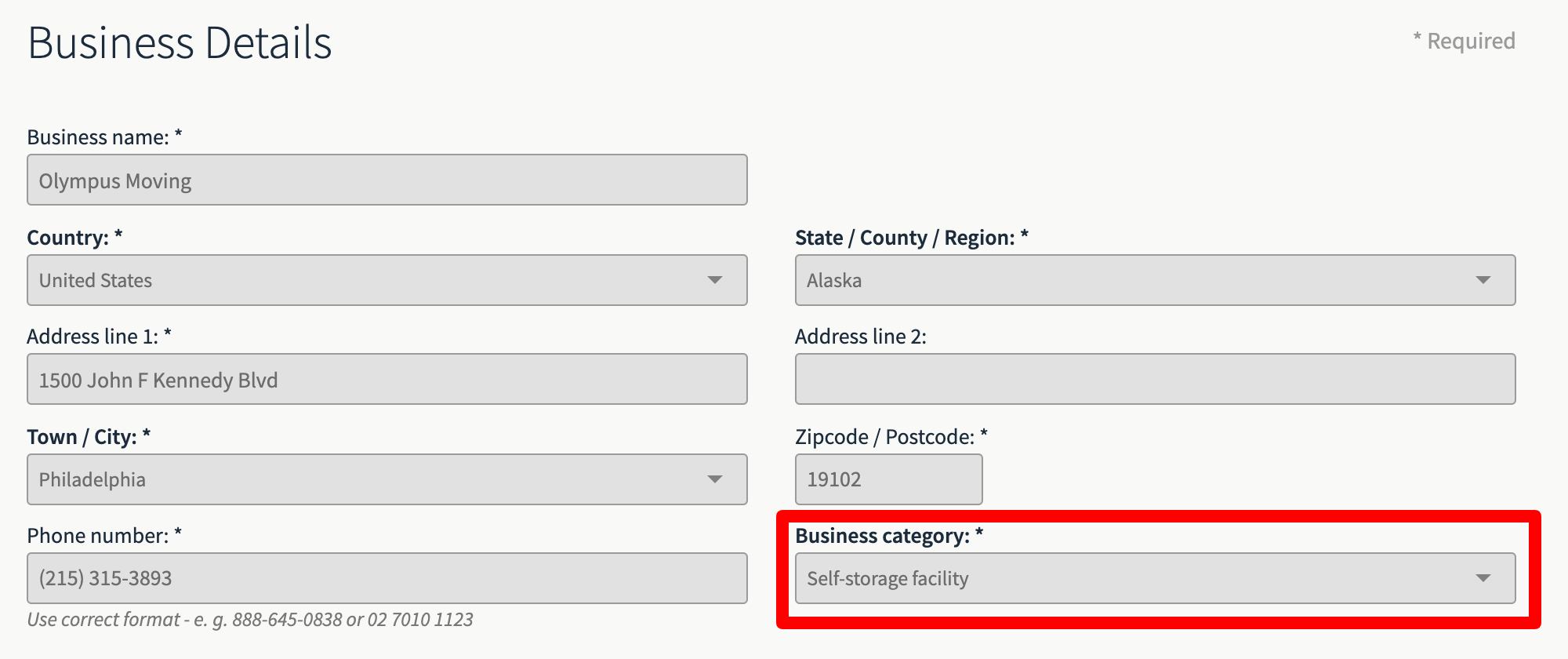 3. If this category falls into one of the vertical industry buckets, you will see new potential review sources displayed in the list. Select which ones you'd like to monitor reviews on from the sources that are listed.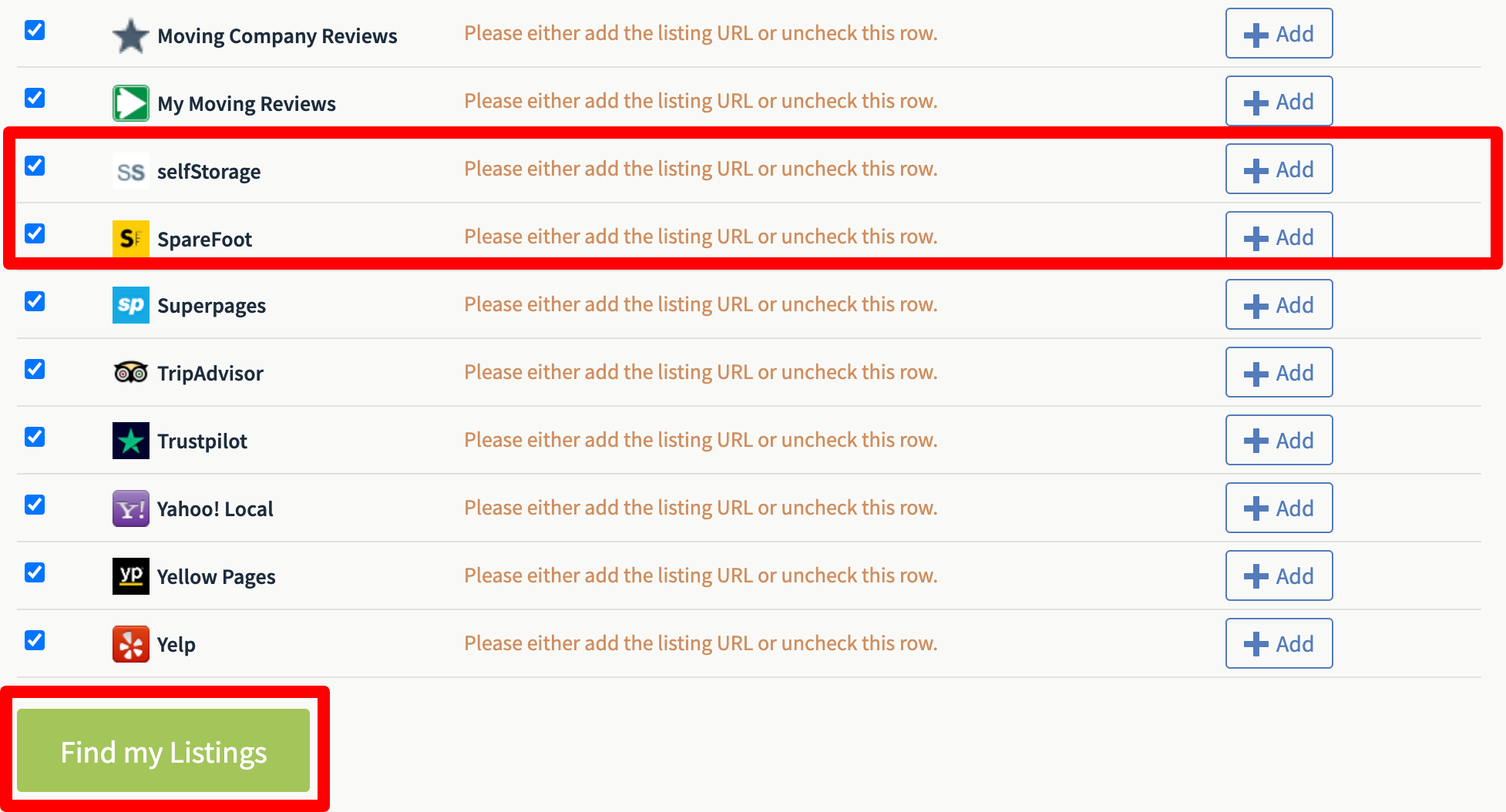 4. Use the green 'Find my Listings' button to search for your profile on the sites you have selected.
5. Wait for us to find listings on the selected sources — you will see the following message displayed within the red box below.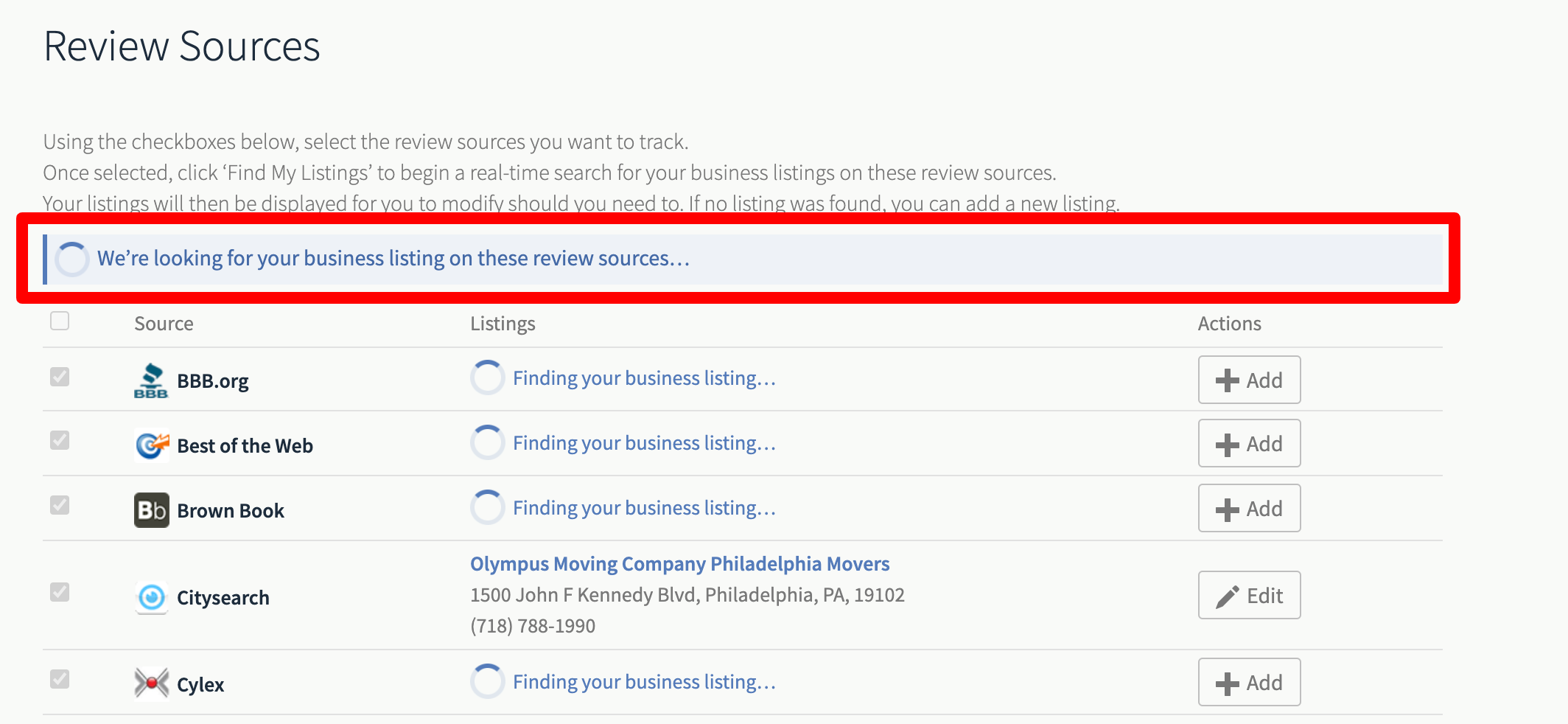 6. Once we have finished finding listings, click on the green 'Update Report' button if you would like the report to run as per its schedule, or click on 'Update and Run Report' if you would like us to run the report now to collect reviews.