When tracking how your business appears in search results, it's important to differentiate between the various types of results.
Local Pack
The Local Pack is displayed at the top of the page — below ads, but above organic, in a box showing a map.

The Local teaser pack usually shows results for hotels and is very similar to the Local Pack, so we track this in the same manner. However, this does give you the option to filter these results.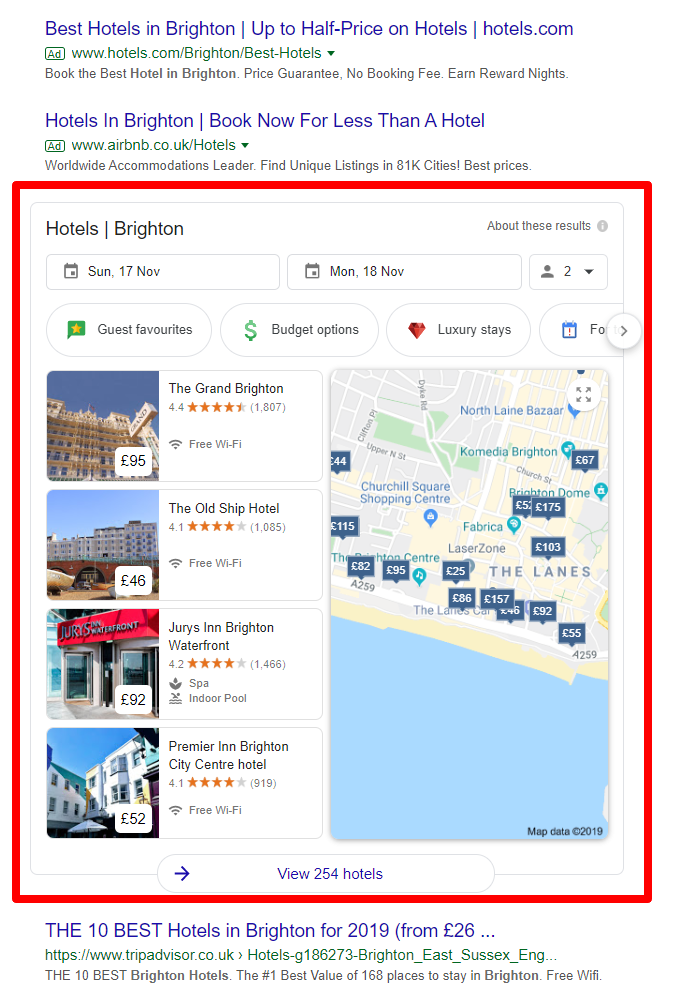 Organic Results
Organic results usually show below any ads or packs.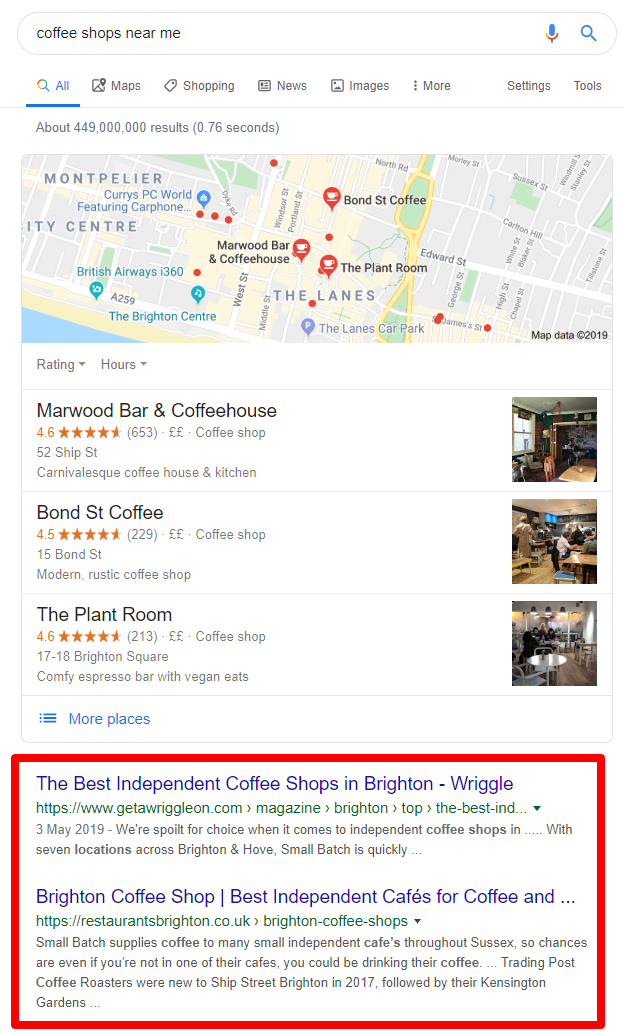 Knowledge Panel
A Knowledge Panel for a Google Business Profile (formerly known as Google My Business) usually displays in results if the keyword is brand-related and, if the brand is well-known enough, a location is included in the search term to refine the search to an individual location.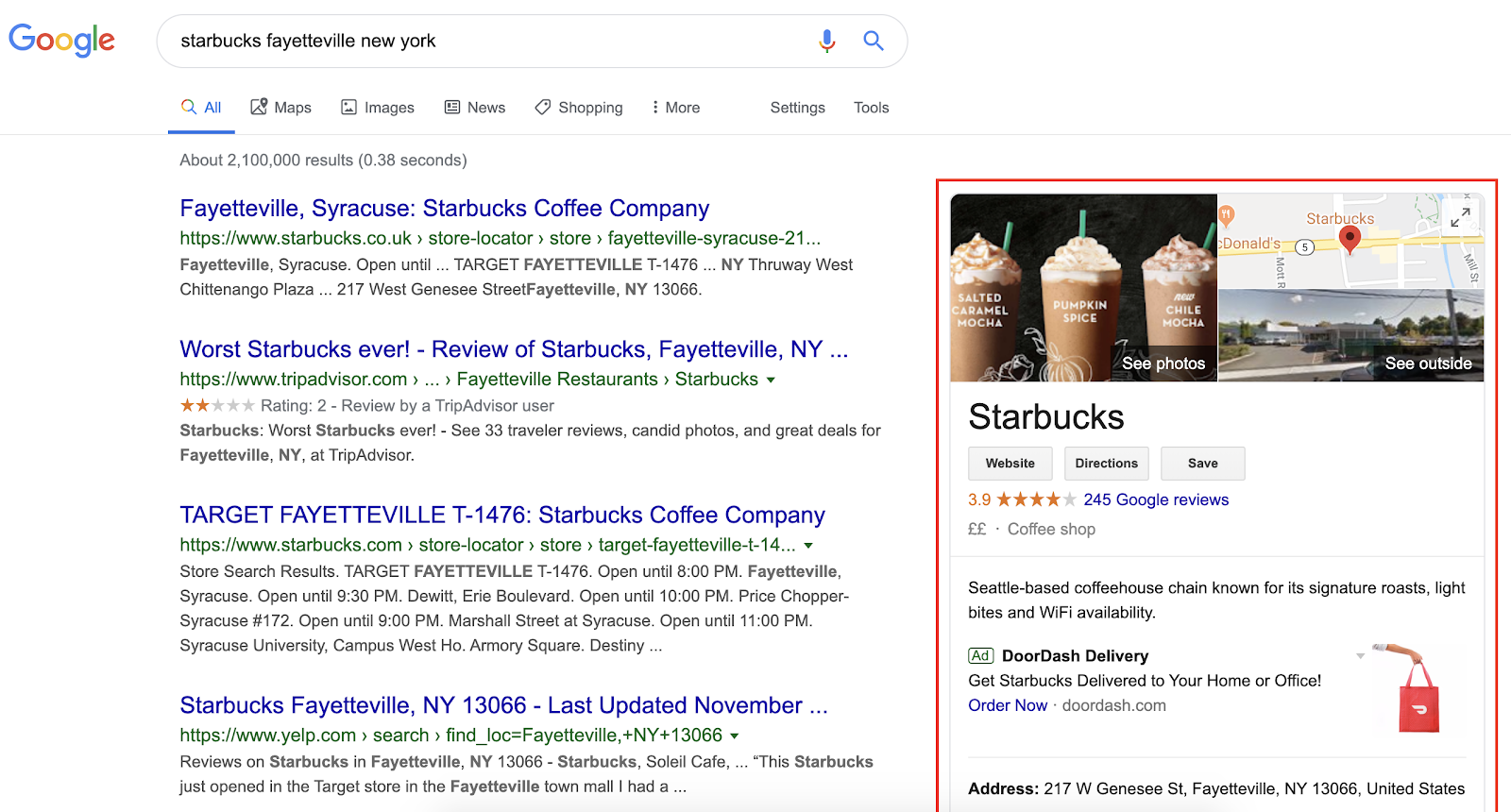 Adverts
Ads are often, but not always, displayed at the top of the page.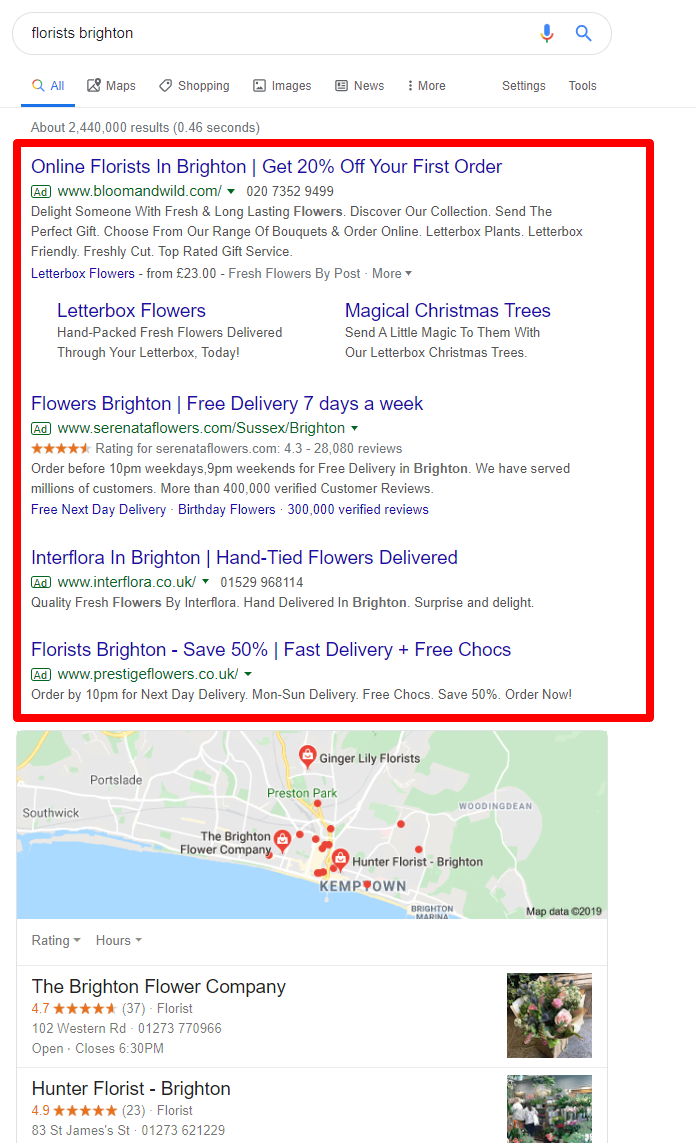 Carousel
A carousel can appear in results, typically for museums. It will show at the top of the results and you'll be able to scroll along to see more.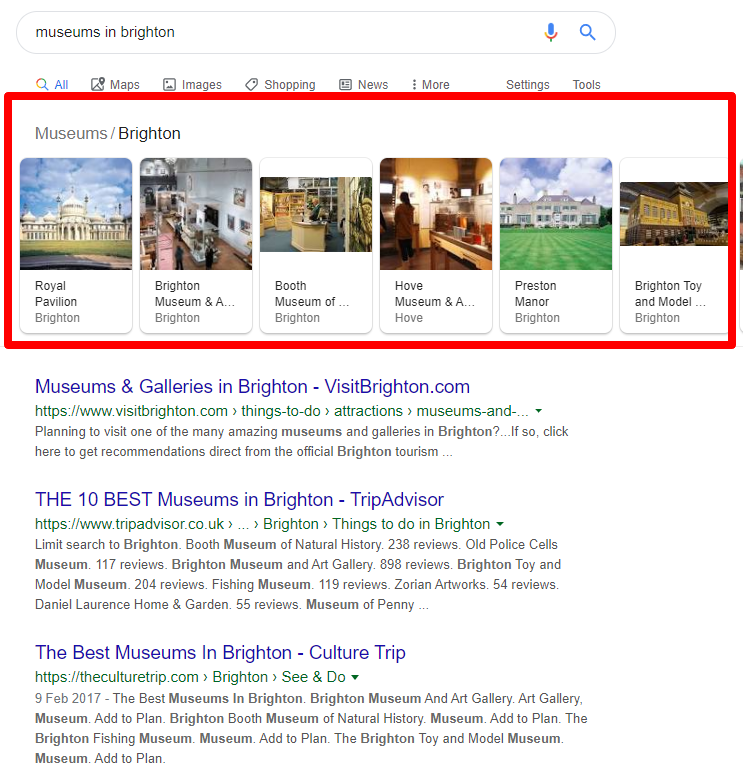 For more information on understanding your ranking results in your Local Rank Tracker report, read our handy guide.