The instructions below explain how you can allow clients to manage their Facebook and Google connections to their Reputation Manager reports.
Please note: If your clients choose to connect Facebook Pages or a Google Business Profile (formerly known as Google My Business) via the External Dashboard, the Facebook / Google account holder will be asked for permission to connect to BrightLocal. You should be aware of this if using a white-label profile.
1. Click 'White-label Setings' in the Location sidebar menu (shown below within the red box).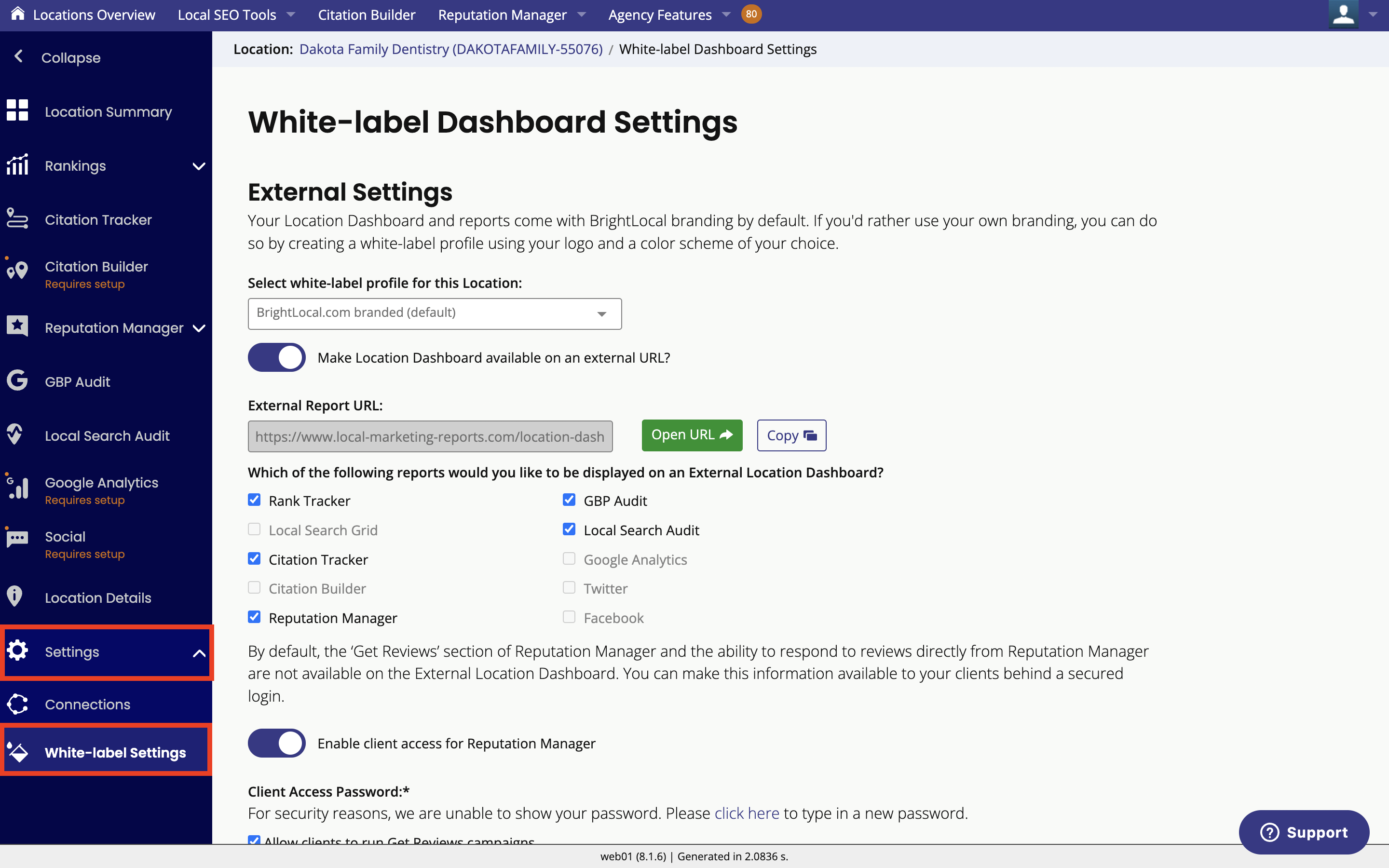 2. Scroll down to 'Enable client access for Reputation Manager' (indicated by the red box below) and enable this function by switching the toggle on.
3. Then, set a secure password for the client to use when connecting business listings or pages, or when responding to Facebook and Google reviews.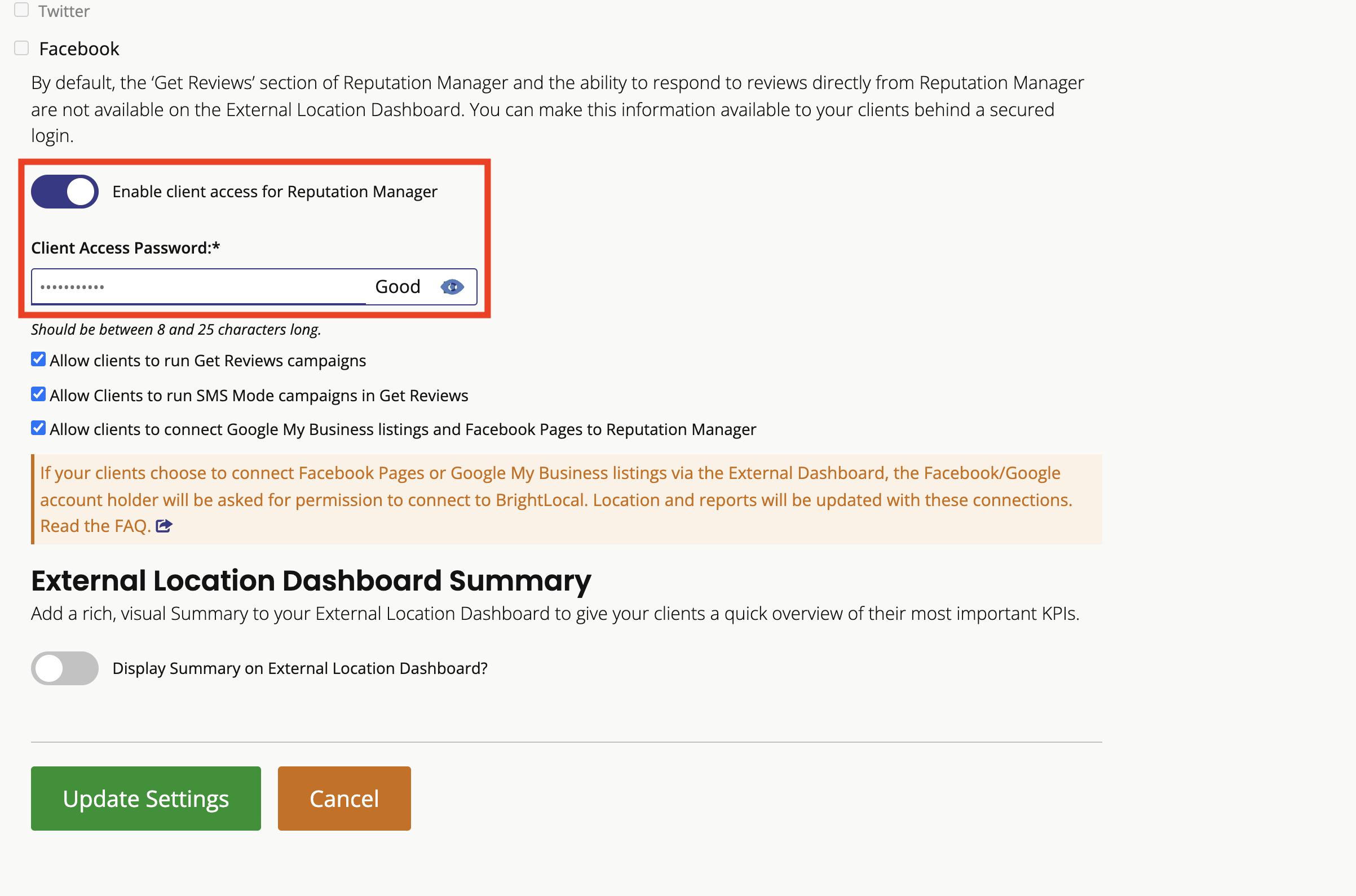 4. Tick 'Allow clients to connect Google My Business and Facebook Pages to Reputation Manager' and then click the green 'Update Settings' button at the bottom of the screen.