Active Sync is a tool that helps you to keep your most important listings accurate and push out updates when you need to. 
Listings have changed over the last decade. Searchers used to use hundreds of different sites to discover local businesses. However, now just a few key listings dominate; Google Business Profile (formerly Google My Business), Facebook, Apple Maps and Bing. 
These listings have become the key sites that consumers actually use to discover, evaluate and engage with a brand. They also supply your information to other sites and voice-control devices such as:
Google Business Profile - Google Maps, Waze, Google Home

Facebook - Instagram

Bing - Amazon Alexa
Consumers rarely use other listings sites, but they can help businesses to build authority with search engines. Which is where our Citation Builder service comes in. It helps you to build new listings, update inaccurate information on existing listings and remove any duplicates. Find out more about Citation Builder here. 
Active Sync helps you to take care of those important listings - Google Business Profile, Facebook, Apple Maps, and Bing - all in one place, making sure they are accurate and up-to-date. 
Once you have connected to the listings from your BrightLocal account, you can set up
additional categories, opening hours, the business description, and additional data such as Google Business Profile Attributes, from your BrightLocal account and push them out to those listings.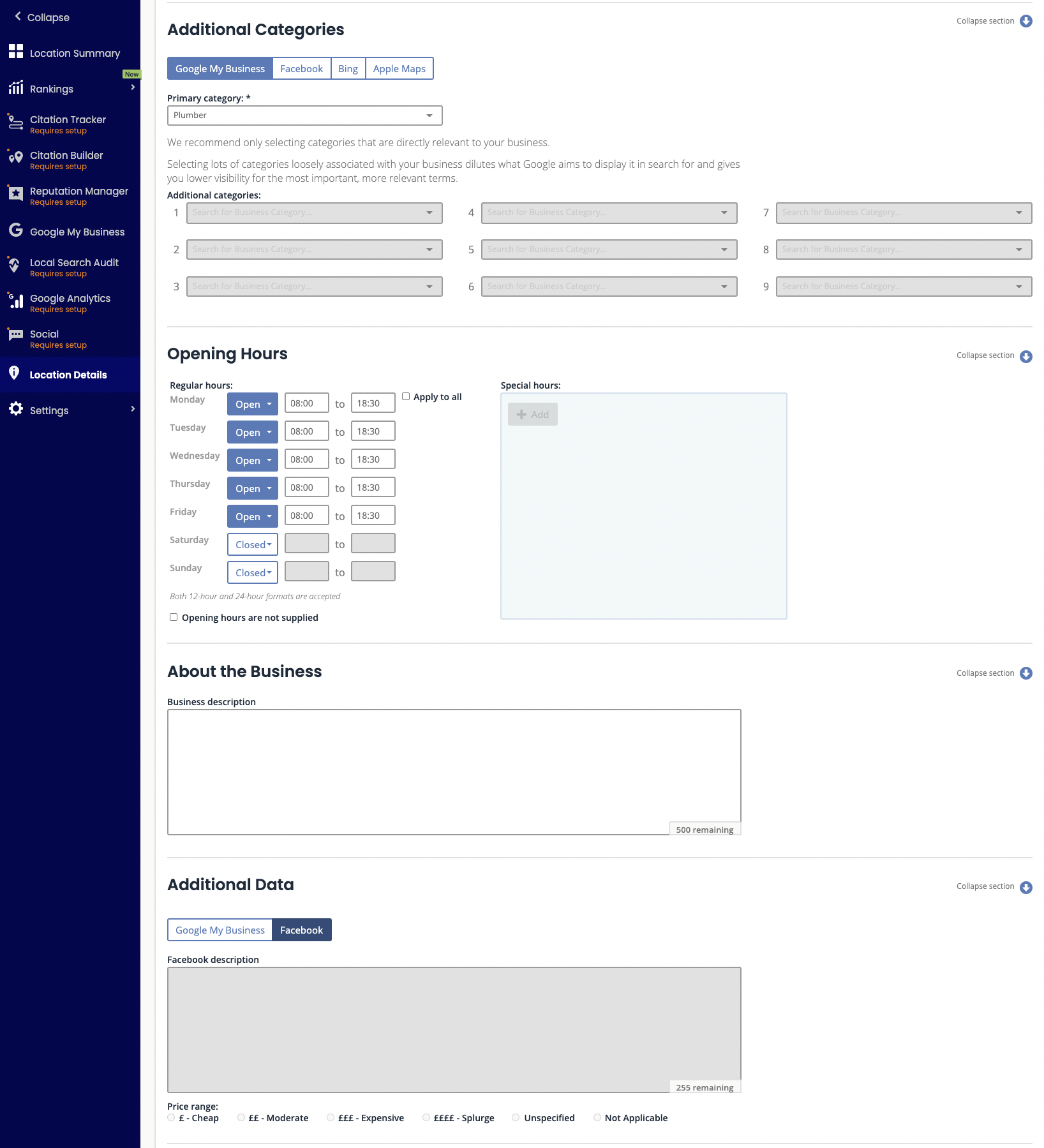 Here's an outline of what you can update for each platform with Active Sync:
| | | | | |
| --- | --- | --- | --- | --- |
|   | Google Business Profile | Facebook | Bing  | Apple Maps |
| Categories | Yes | Yes | Yes | Yes |
| Opening hours | Yes | Yes | Yes | Yes |
| Business Description | Yes | Yes | Yes | Yes |
| Additional Data | Yes (labels, alternative phone number, location extension phone number, store code, attributes)  | Yes (Description and price range) | No | No |
Once you've set Active Sync up it will then send you alerts when external changes are published to a listing. For example, if a suggested edit is published by Google you'll be notified rather than having to log in.
You can either accept or reject the changes suggested within the BrightLocal platform allowing you to shield the listings from external edits and ensure their accuracy.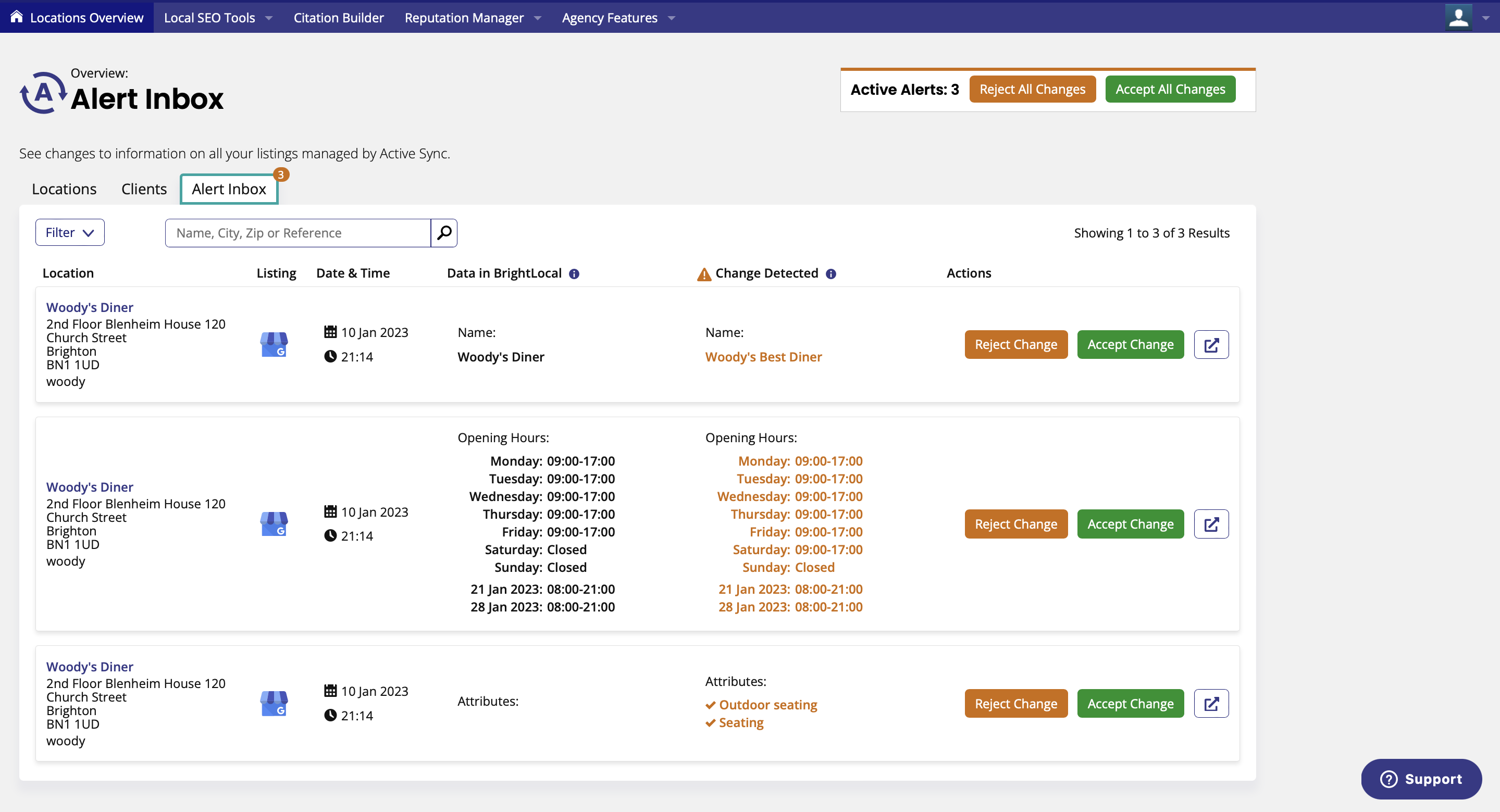 Click here to find out how much Active Sync costs and how to purchase it.