There are 2 ways that you can get a clear view of your reviews based on the star rating.
1. Review Sources tab
On the 'Sources' tab you can see a chart of all the review sites that we monitor on your report. The reviews we pull in from these sites are displayed in a bar chart, based on their star rating.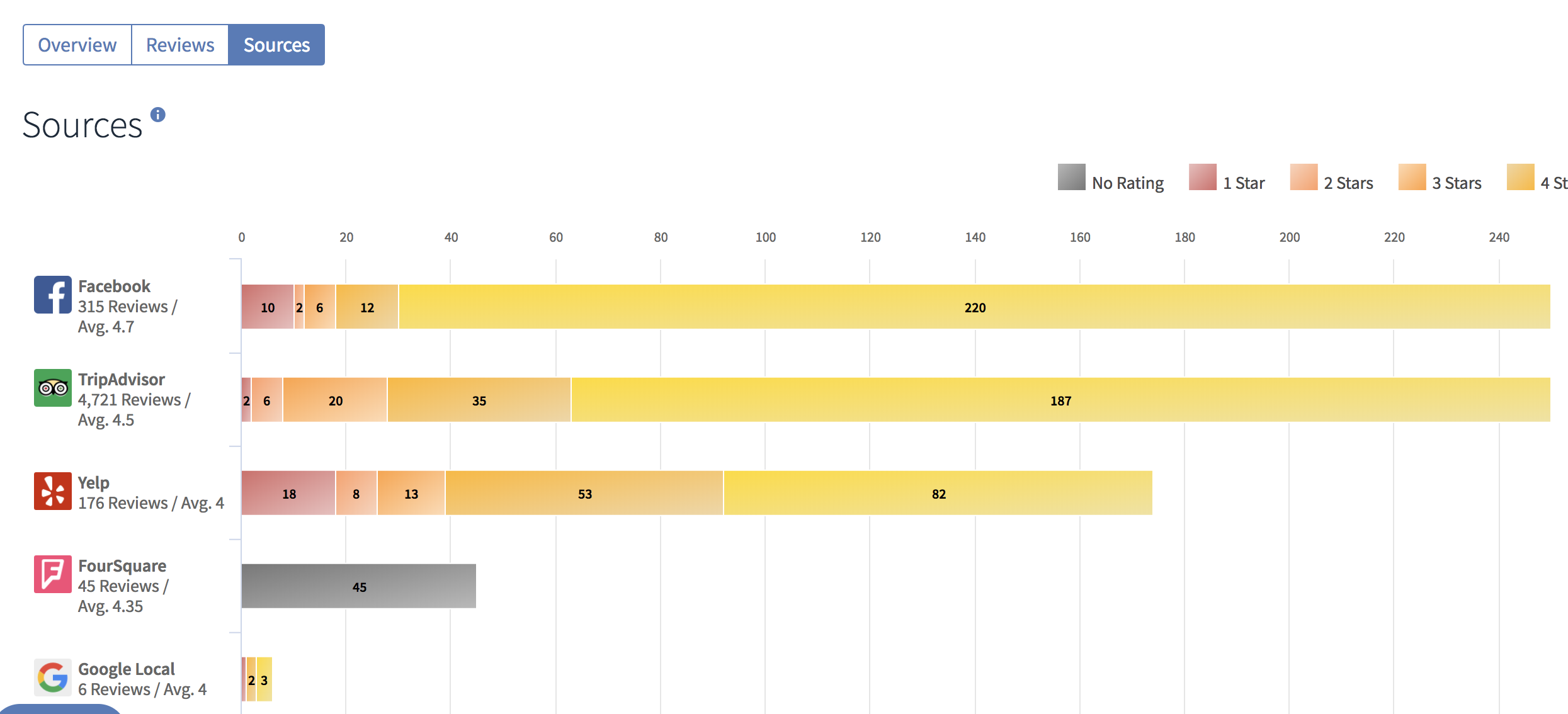 2. Filter reviews by star rating 
On the 'Reviews' tab you can view the content and detail of every review that we pull in.
You can filter your reviews by their star rating to isolate the reviews that you're most interested in.

If you want to see this information across different location then check out our Reputation Monitor Overview page.