Yes, you will need to purchase SMS Mode Credits to use SMS Mode. These credits can't be used for any other feature of BrightLocal. We've priced SMS Mode Credits at 5 cents a piece, available in bundles of 100, 200, 500, and 2000 credits.
Credits can be used as follows:
USA = 1 credit per SMS
Canada = 1 credit per SMS
UK = 2 credits per SMS
Like all BrightLocal credits, SMS Mode Credits don't have an expiry date and you're free to use them across any locations that have active Get Reviews campaigns.
All BrightLocal accounts come with 10 SMS Mode Credits to get you started. This way, you can test out the feature before committing to buy a credit bundle.
You can purchase credit bundles from various pages in Reputation Manager. From the Overview screen, click on 'Plan and Credits' in the top right to see your balance and purchase more credits.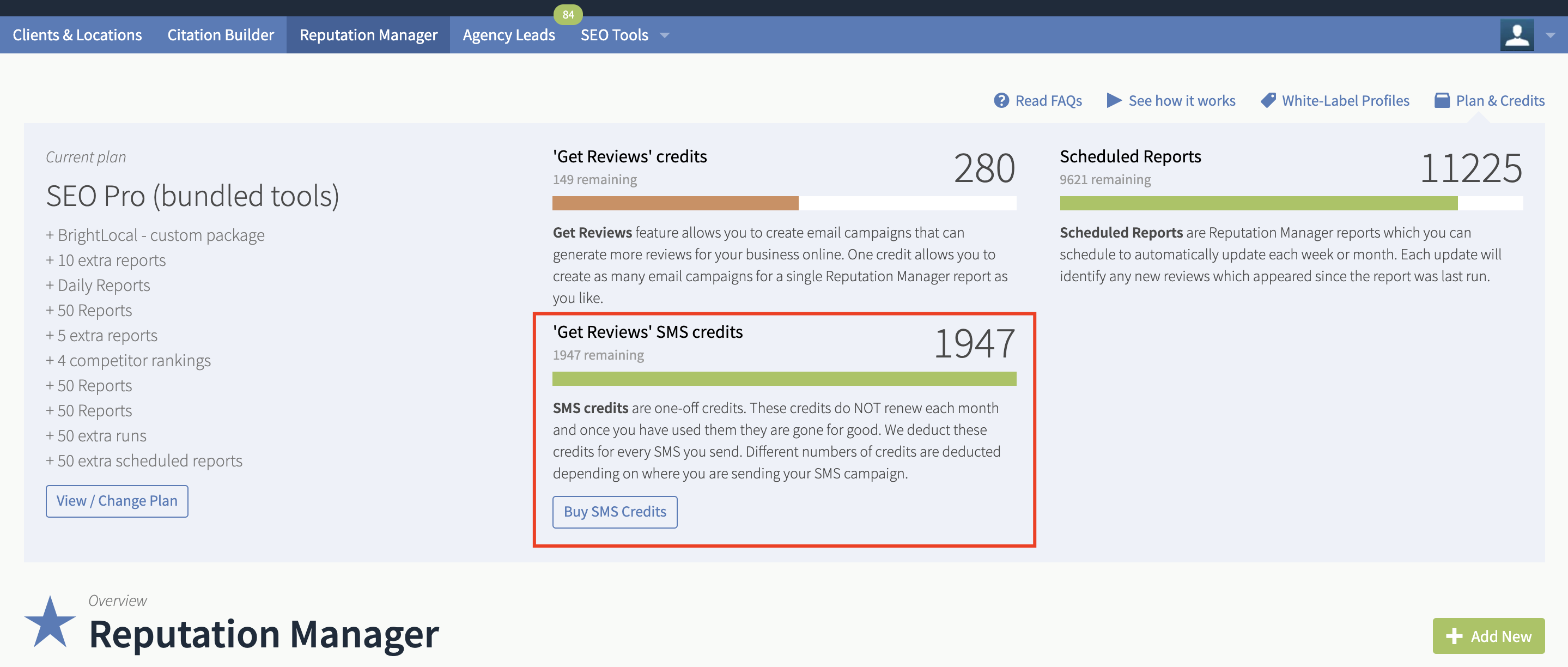 If you've already set up your SMS template and are ready to start sending but are low on credits, you'll find a button that allows you to purchase SMS Mode Credits from the send interface, so that you can top up your credit balance without interrupting your workflow.