First, click the 'Get Reviews' tab on your Reputation Manager report (shown below within the red box).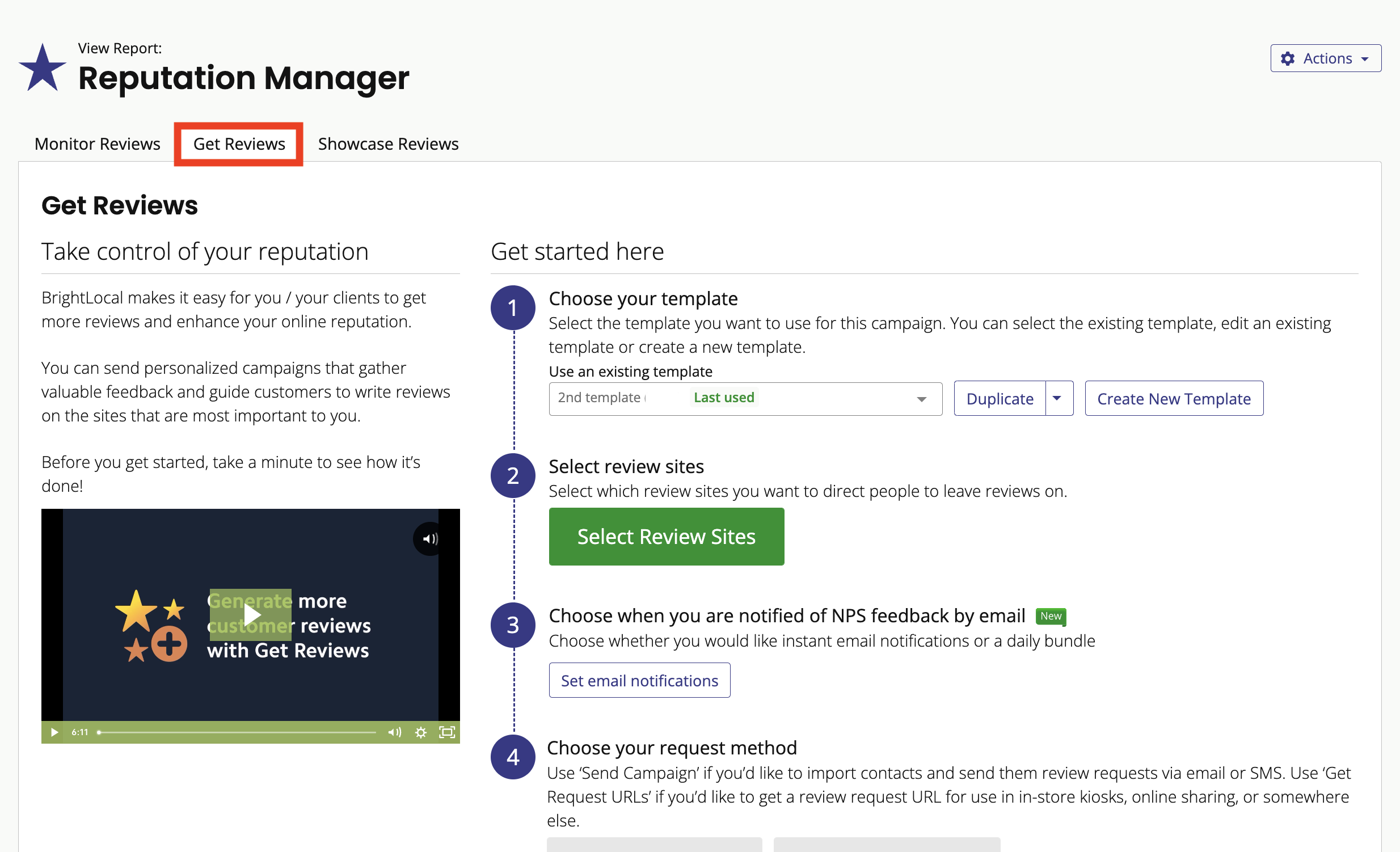 Under the 'Choose your template' section, click the dropdown and choose the template that you want to edit.
If you select 'Duplicate' from the dropdown, you can either duplicate the template (and then make edits) or edit that existing one. It's also possible to delete a template that is no longer required.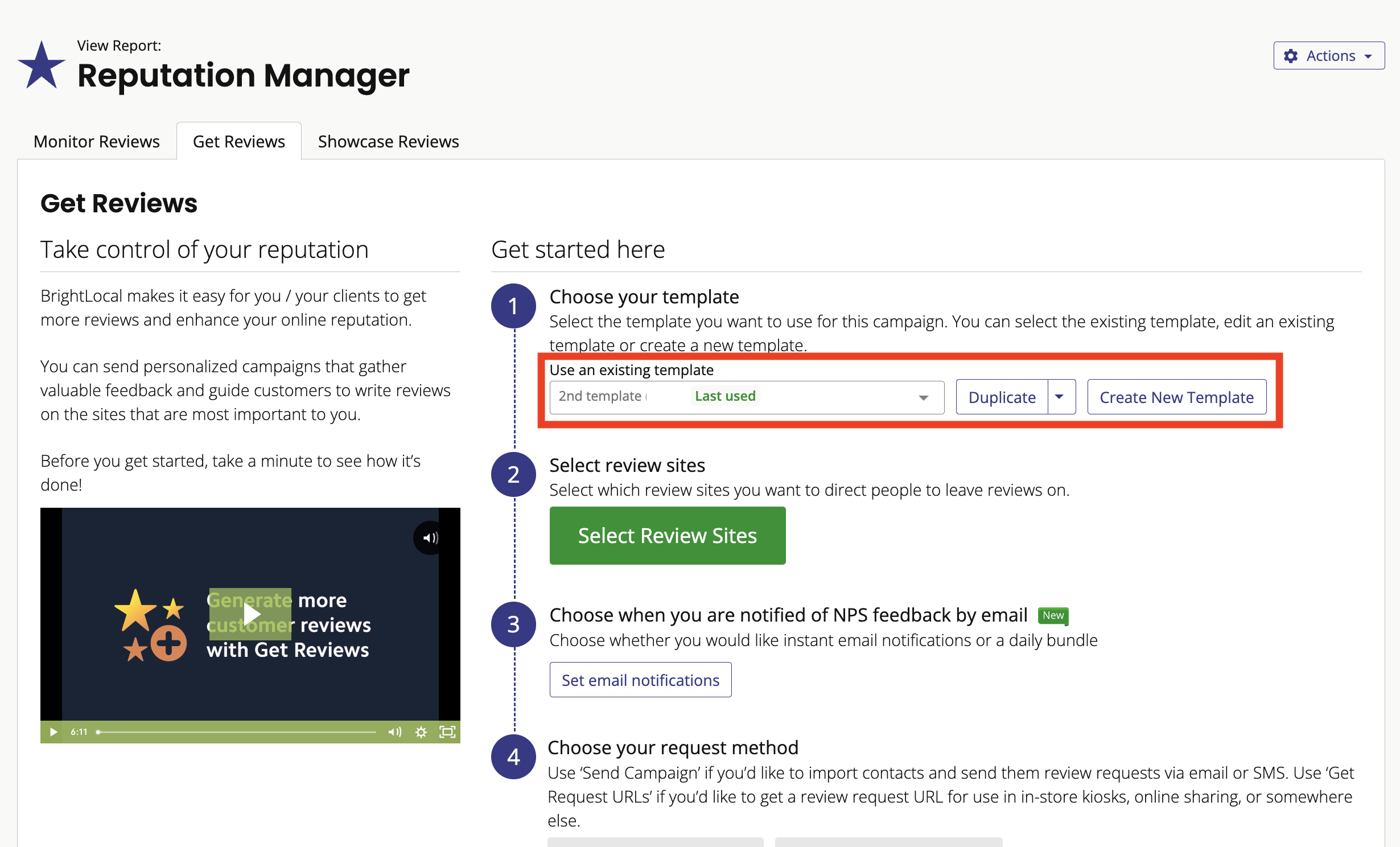 Then you can go ahead and make the edits to the template using the navigation buttons at the bottom of the page to take you through to each section.