The Key Citation Score is located within the Citation Tracker report and can be found under the 'Key Citations' tab.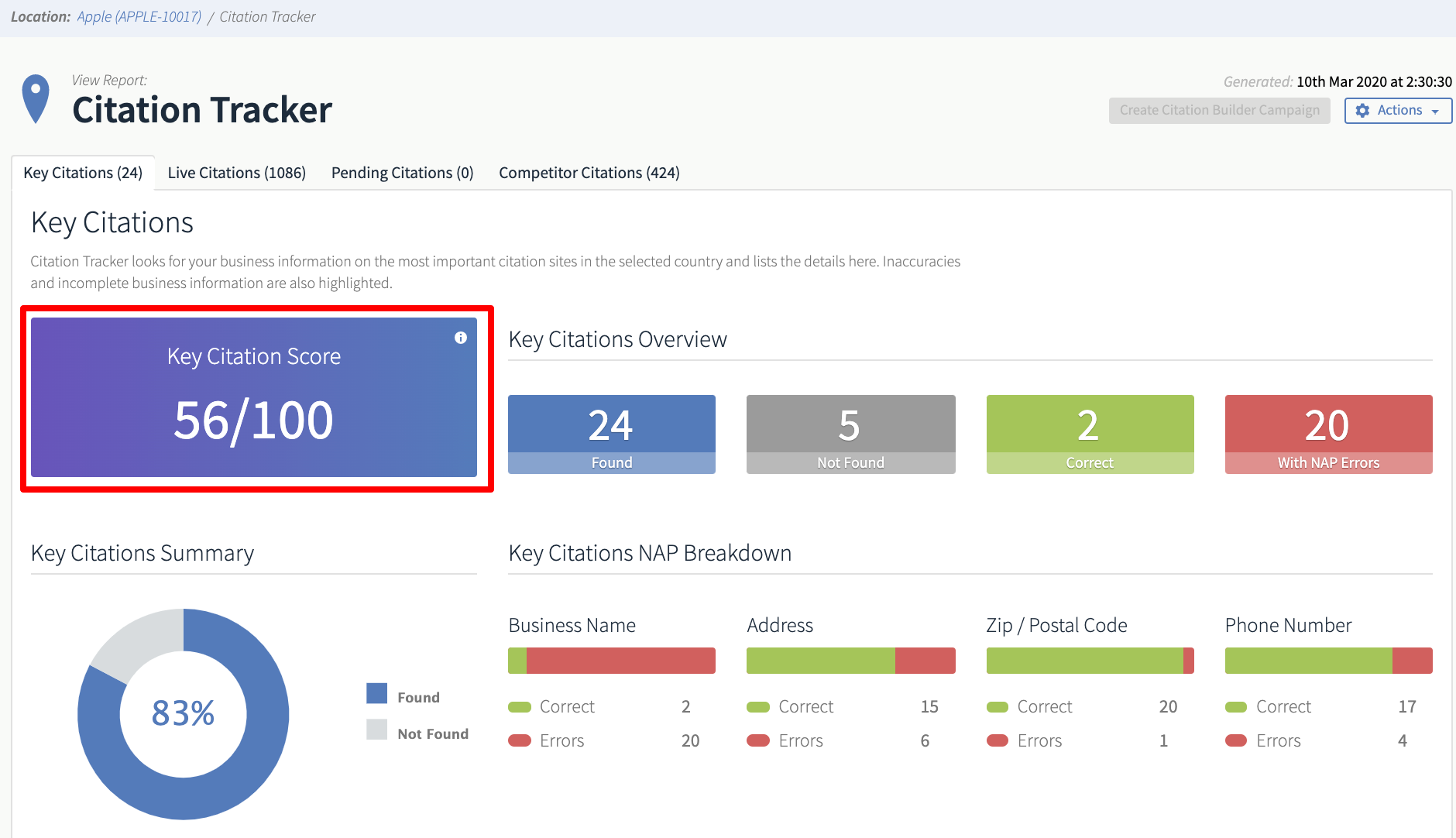 This is a metric that is unique to BrightLocal. We present this score on all Citation Tracker reports. Please see below how this is calculated.
Score Calculation
Citation Score uses a simple formula that audits listings on the top citation sites. It considers four factors:
Listed / Not Listed
Business name (correct / incorrect)
Zip/Postal code (correct / incorrect)
Phone number (correct / incorrect)
The maximum score is 100. A score of 100 indicates correct listings on all the top citation sites.
Domain Authority Weighting
Sites with higher domain authority have a weighting over sites with lower authority.

This means that correct listings on sites like Yelp and Facebook carry more weight towards the Citation Score than lesser-known sites such as Hotfrog and Salesspider.