You can access all of your support tickets (known as 'requests' in BrightLocal Help Center), including ticket history and status, within the 'My activities' section of the BrightLocal Help Center.
Simply follow these steps:
1. Head to the BrightLocal Help Center by clicking here.
2. If you're not already signed in, click the green 'Sign In' button in the top right-hand corner — indicated below by the red arrow.

3. Next, enter your BrightLocal username and password, then click the grey 'Log in' button.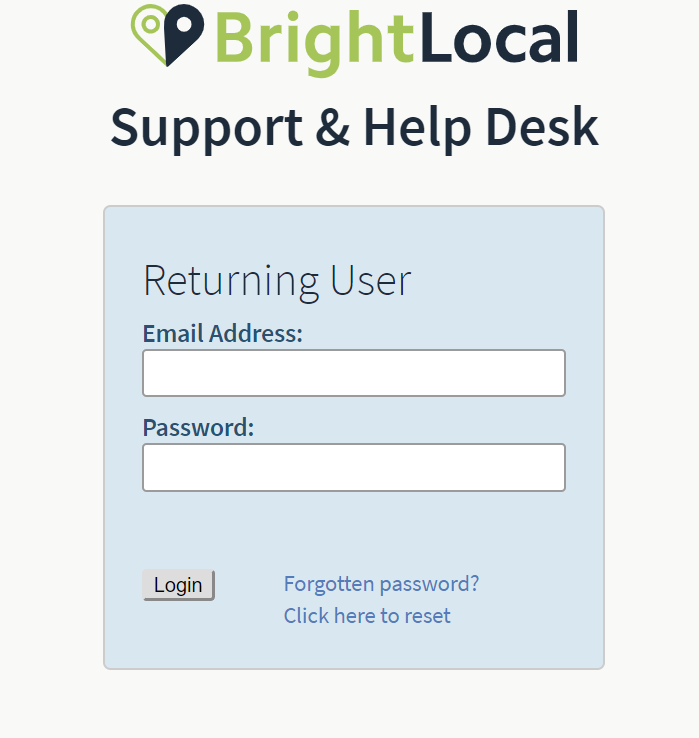 4. You're now logged in to our Help Center, and have access to some great new features. To see your support tickets, click on the green button in the top right of the Help Center and then click 'My activities' from the top of the dropdown menu (indicated by the red arrow below).

5. Here, in the 'Requests' tab, you can view:
All of your support requests

When they were submitted or last updated

Their current status
You can even filter by status to directly locate any tickets awaiting a response from you — for example: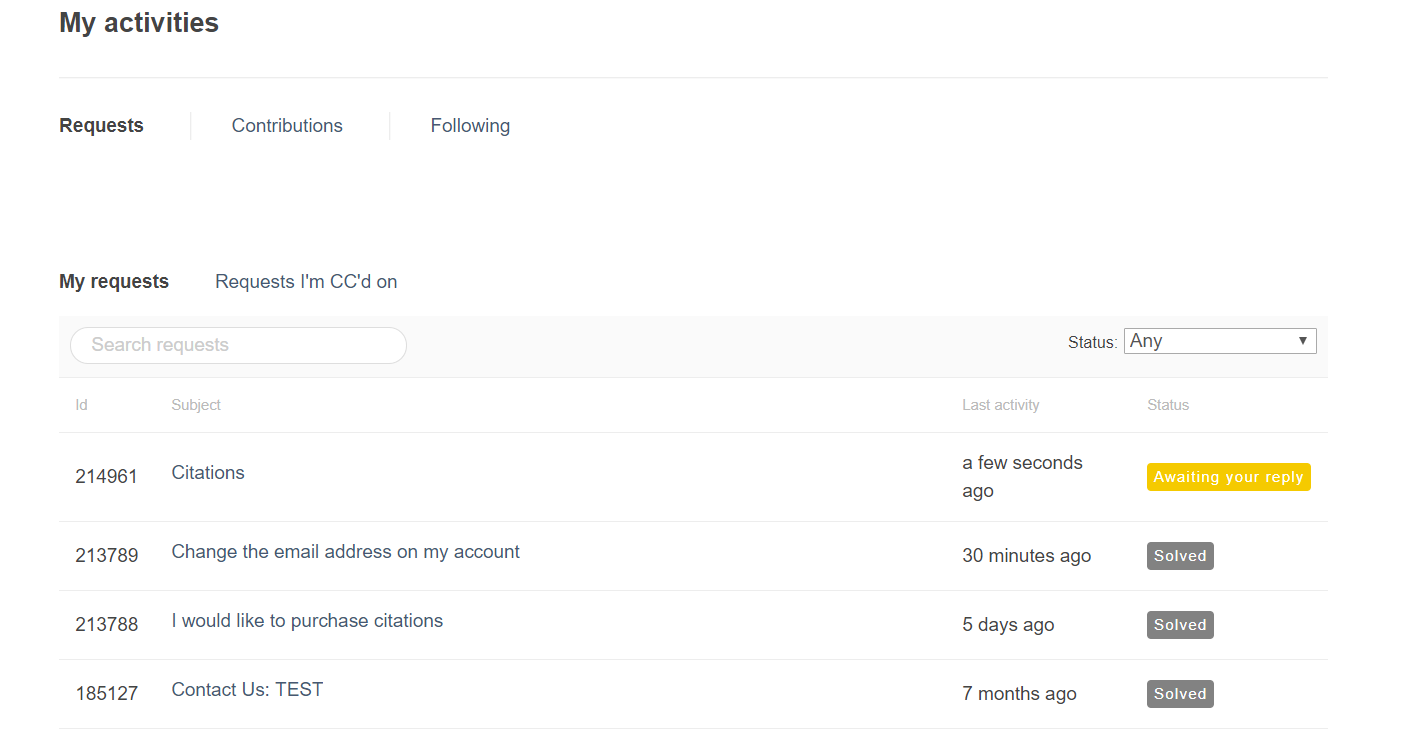 6. Click on a ticket, and you can see who your ticket has been assigned to within the BrightLocal Customer Success team. Here you can also click 'Submit a request' to write a new support ticket.