There is no limit to the number of users you can have associated with your BrightLocal account.
How do I add additional users?
Admins (Account Owners) can add additional users to the account through this process:
1.Log into your BrightLocal account
2. Click into 'Account Details' from the Account Profile dropdown located in the top right corner of your dashboard.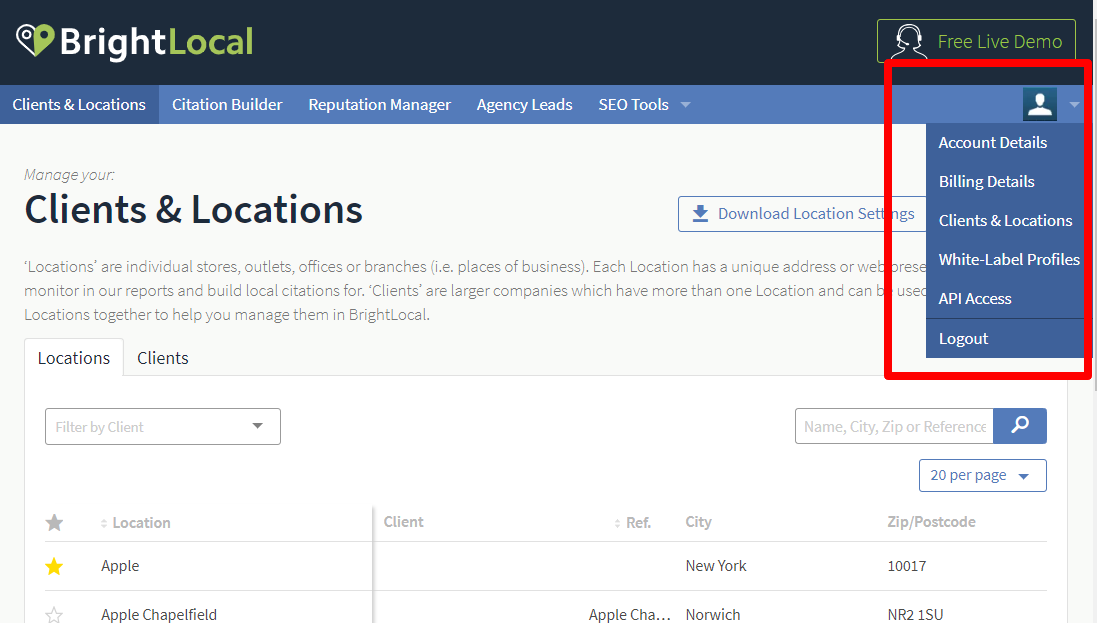 3.Click on the Users tab
4. Click the 'Add new user' button and complete the fields required.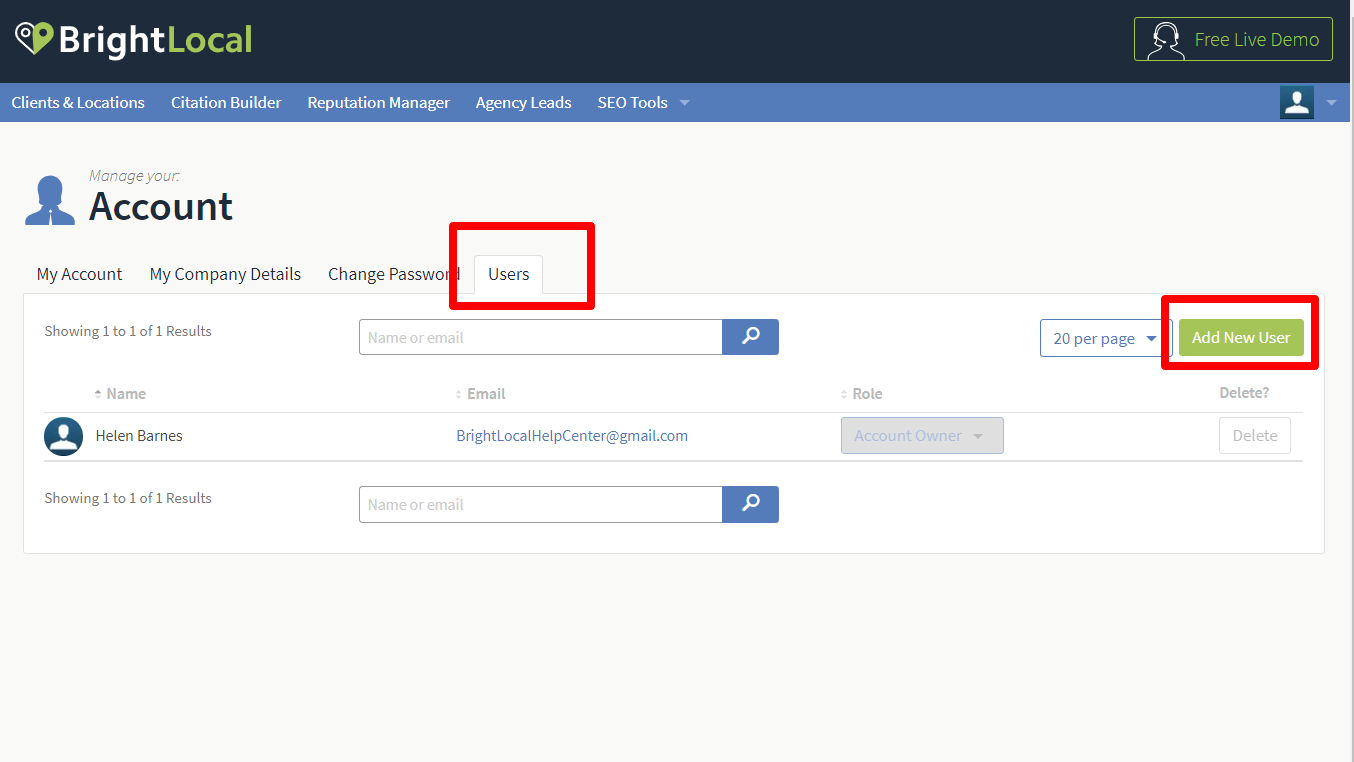 5. We confirm that the new user has been added and display the password we auto-created for them.
New users are also sent an email inviting them to access BrightLocal. They are presented with their auto-created password, although they can change this password at any time after they log in
What is the difference between the different types of users on my account?
There are two different types of users you can set up on your BrightLocal account:
Admin
The person who creates the account is automatically set as an Admin (Account Owner) user.
Admins have full access to the BrightLocal account including all account management functions - i.e. they can manage payment details, subscription plan types, change passwords and add new users. An account can have multiple Admin users, this status can be set when adding a user to the account.
User
Standard 'users' can view and manage all locations and reports within the BrightLocal account. However, they are not able to access account management pages, so they are not able to manage payment details, subscription plan types (including cancellations), change passwords or add new users.