To connect Google Business Profile the user making the connection must have 'Owner' or 'Primary Owner' level permissions for the Google Business profile. User permissions can be changed in the 'Users' tab in the Google Business Profile dashboard.
Start by logging in to BrightLocal and going to the 'Locations Overview' dashboard.
Find the Location you want to connect and click 'View'.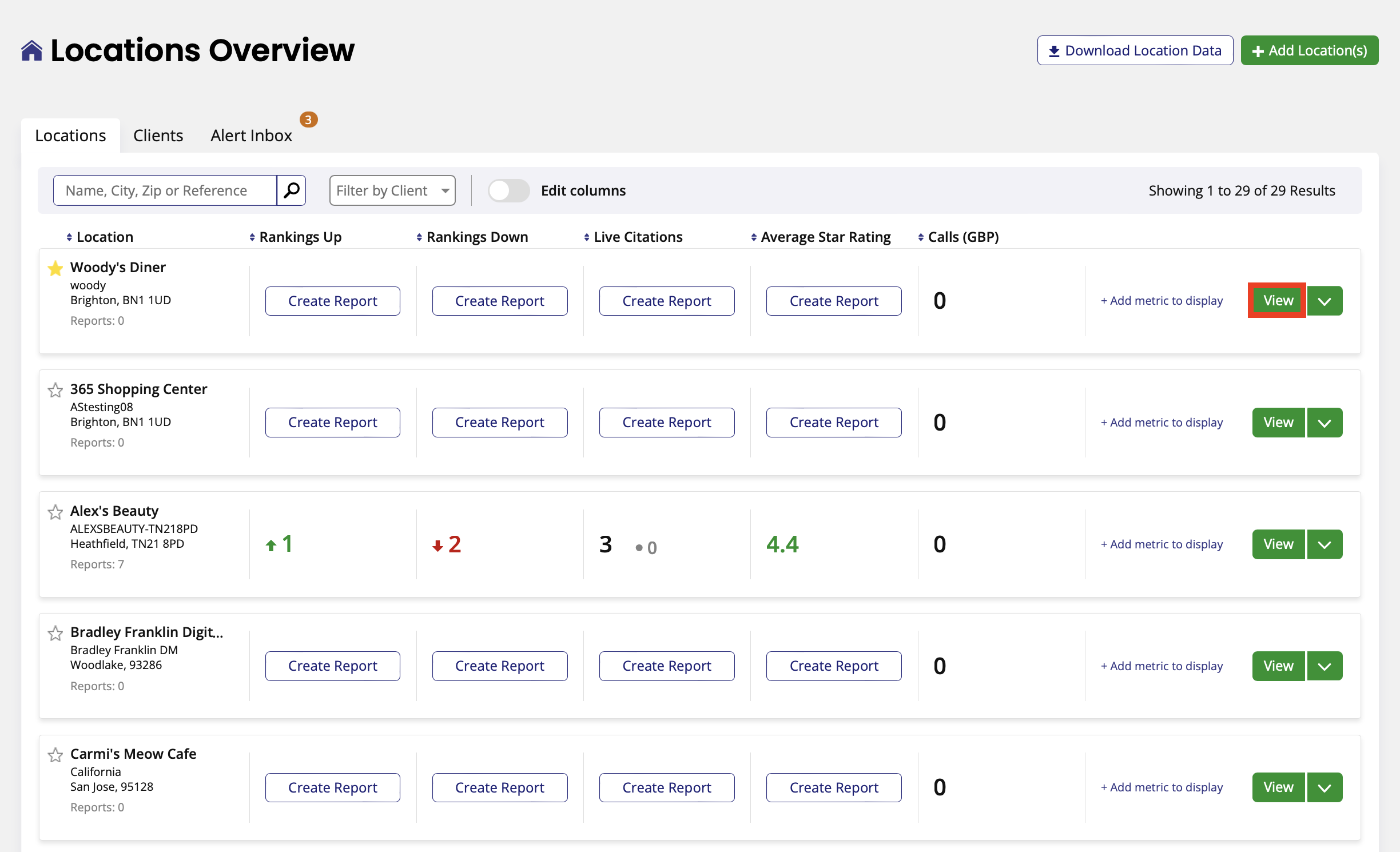 On the next page, click 'Location Manager' and then 'Connections' from the dropdown.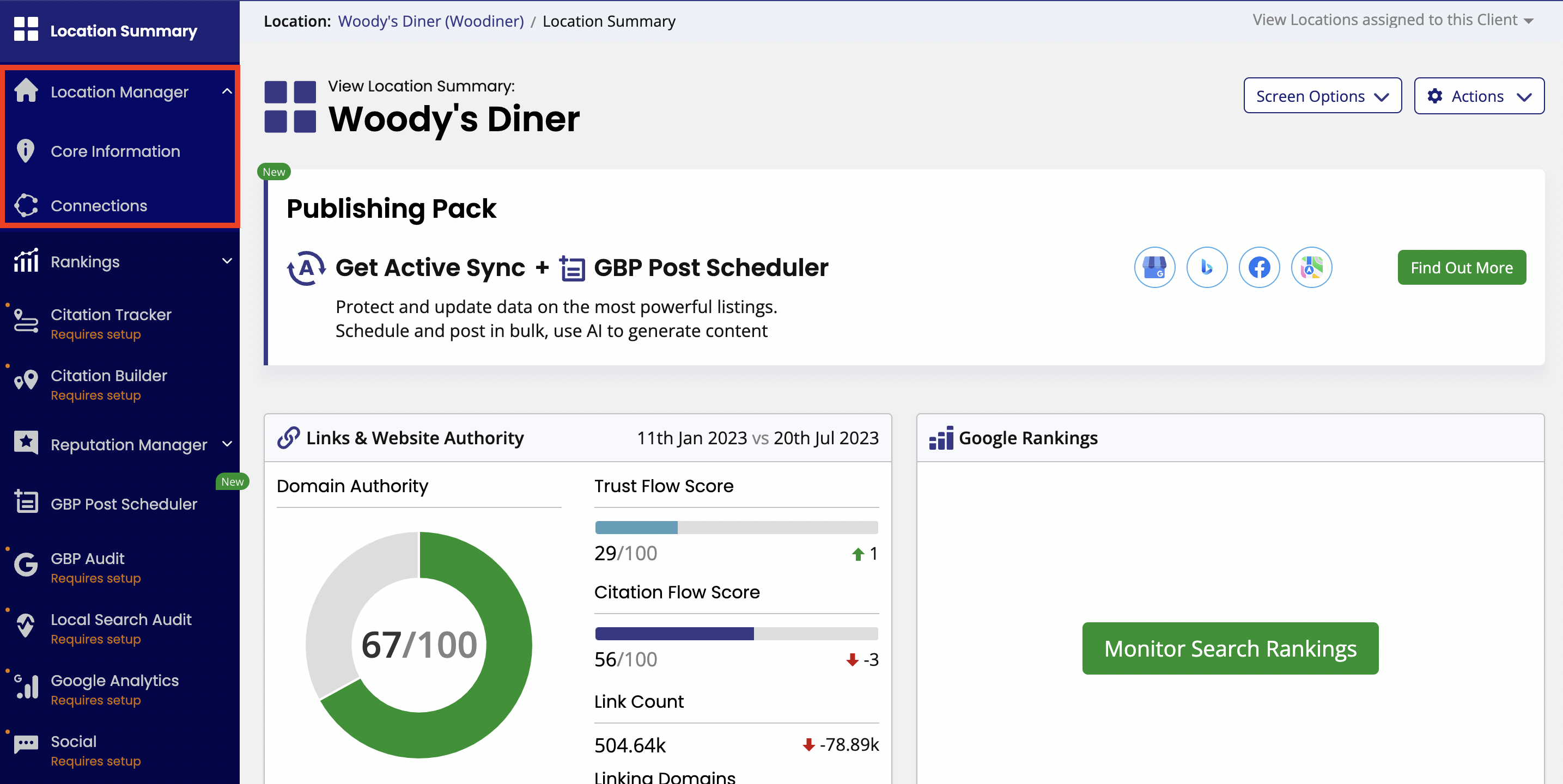 Click the 'Connect' button in the Google Business Profile card.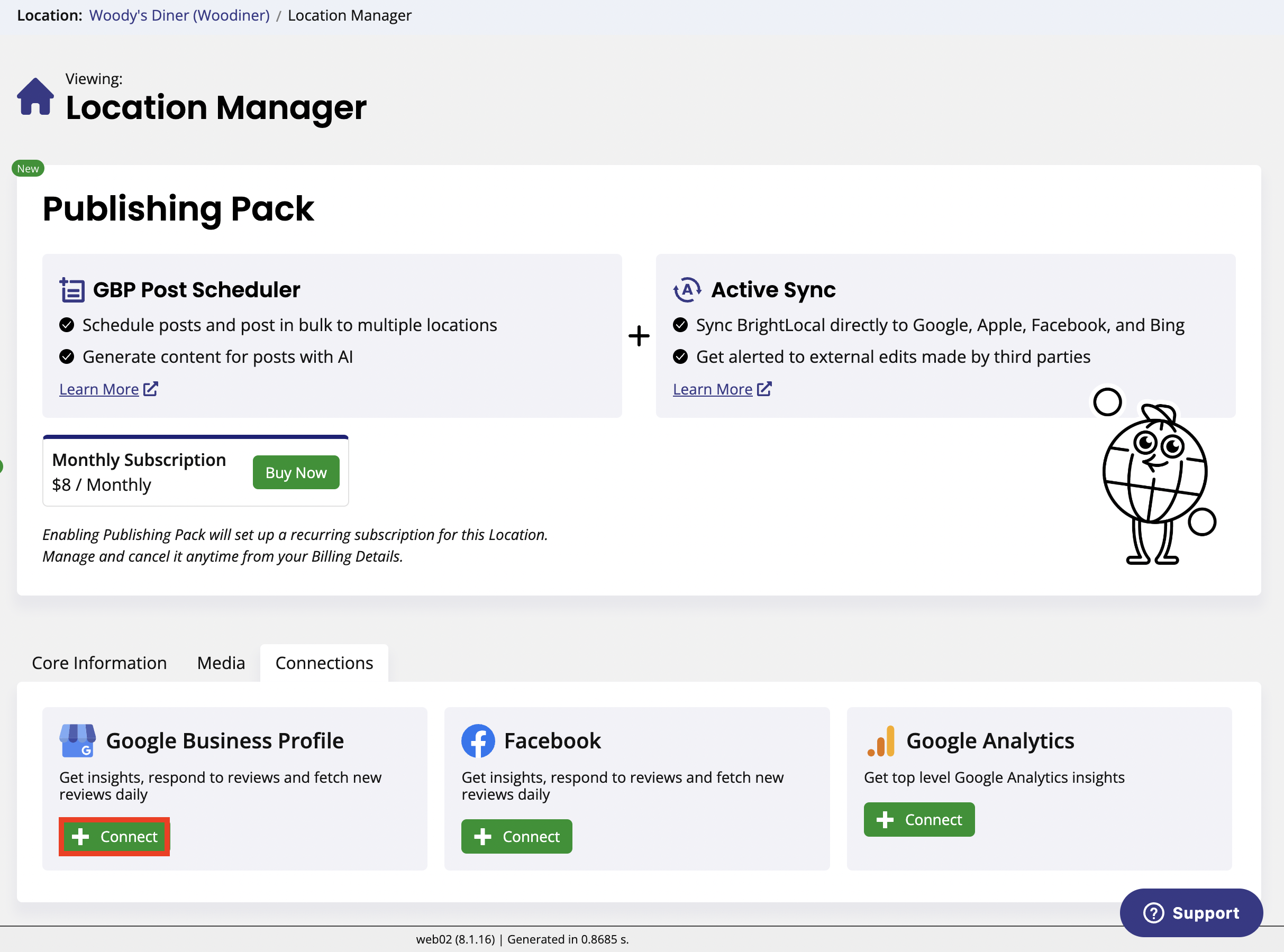 Log in to Google, this should only take a few seconds.
You'll be redirected to a new tab where you can choose the Google account which manages the business profiles you'd like to connect.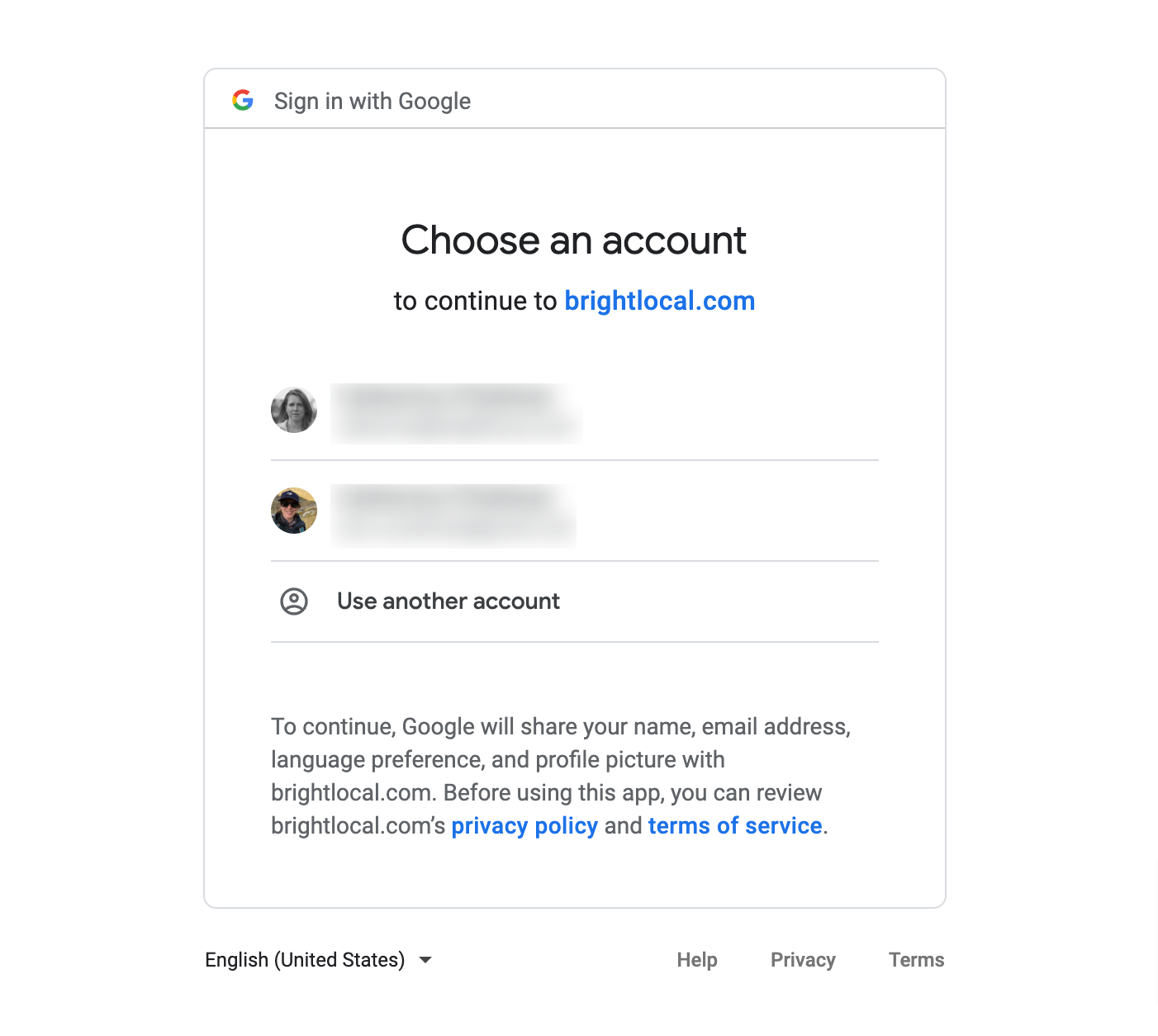 Next, you'll be asked to confirm that you want to connect this GBP with BrightLocal. By confirming this, you're allowing BrightLocal to access and manage your profile data, Click 'Allow' to grant access. If at any time, you want to change BrightLocal's access to your GBP, you can manage or remove third party permissions here.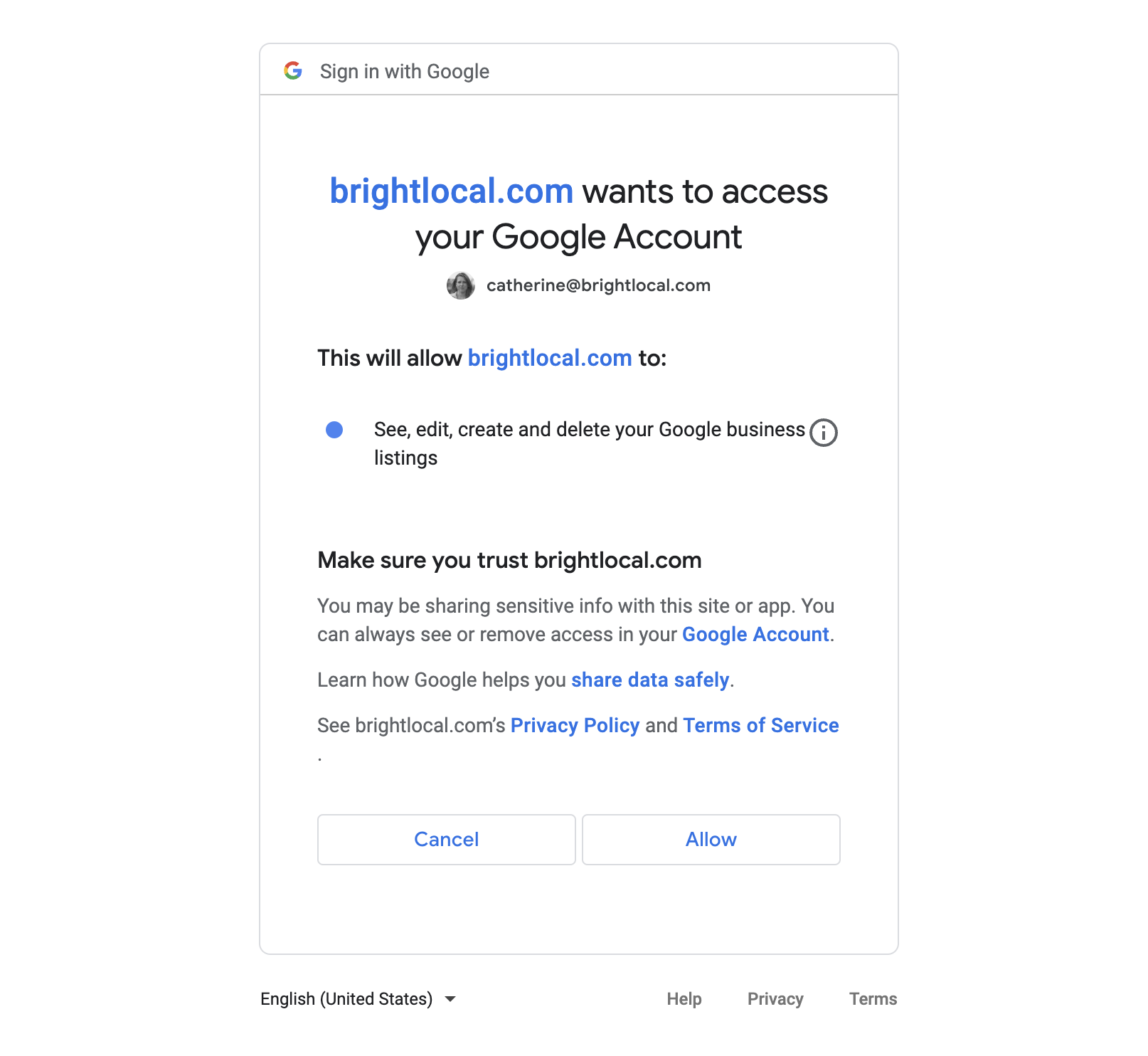 Once you've connected the Google account to BrightLocal, you'll be redirected back to the Connections page to select which GBP you'd like to connect to the Location in BrightLocal.
If you're a Manager of multiple 'Location Groups' in GBP, you'll see a popup like the screenshot below which shows all the 'Location Groups' that you manage. Select the group which contains the profile you want to connect with and click 'Select'.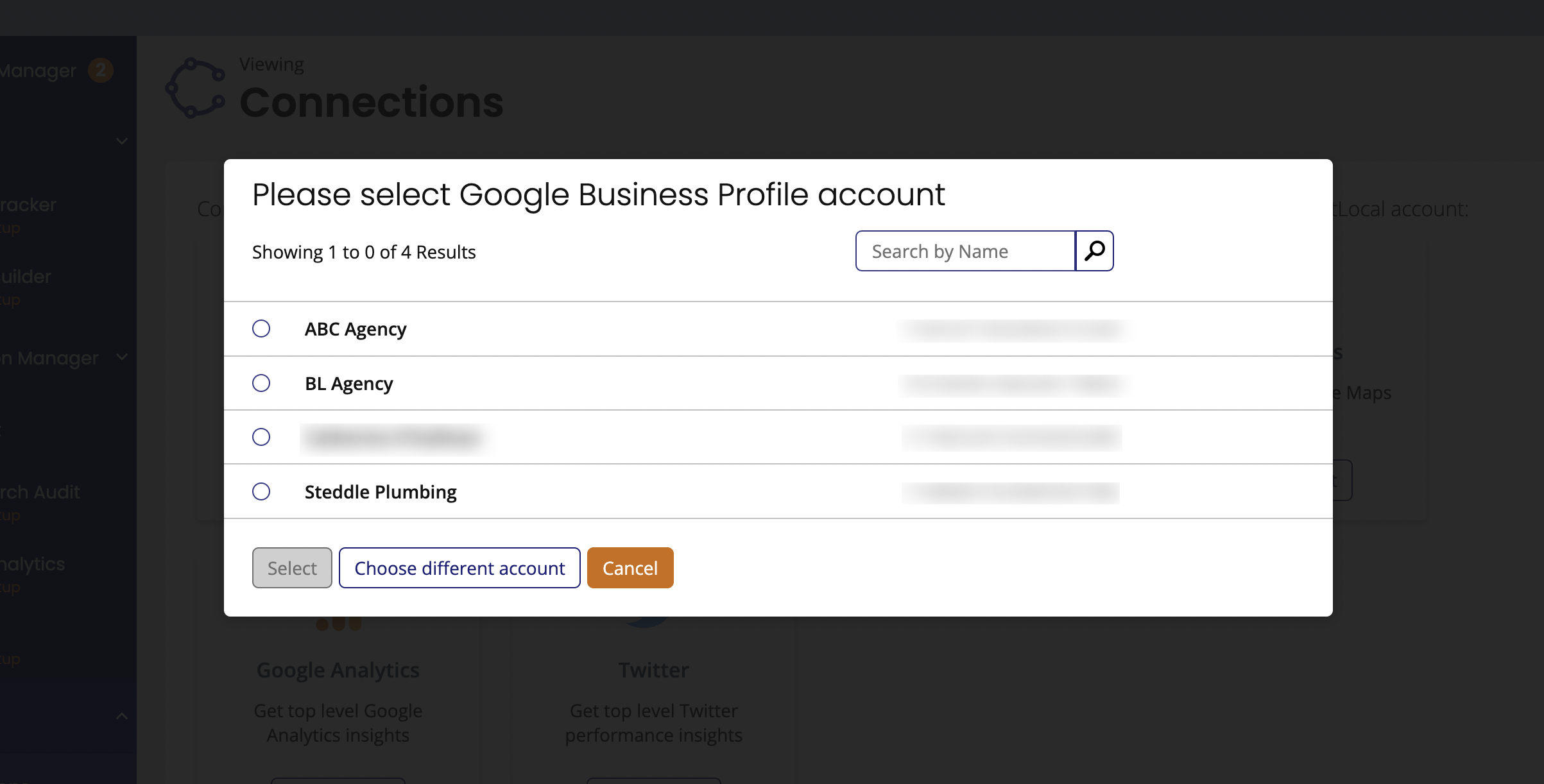 After selecting which Location Group to use, you'll be shown all the GBP's inside that group. If you use 'Store Code' to manage GBPs, that will be shown in the second column. In the third column, you'll see the address of the business or if the business profile is a 'Service Area Business' with no visible address, you'll see the message: "Location is a Service Area Business with no physical address."
If you manage multiple locations, use the search field to find the correct GBP with name, address or zipcode.
Find the GBP you want to connect to the BrightLocal Location and click 'Select'.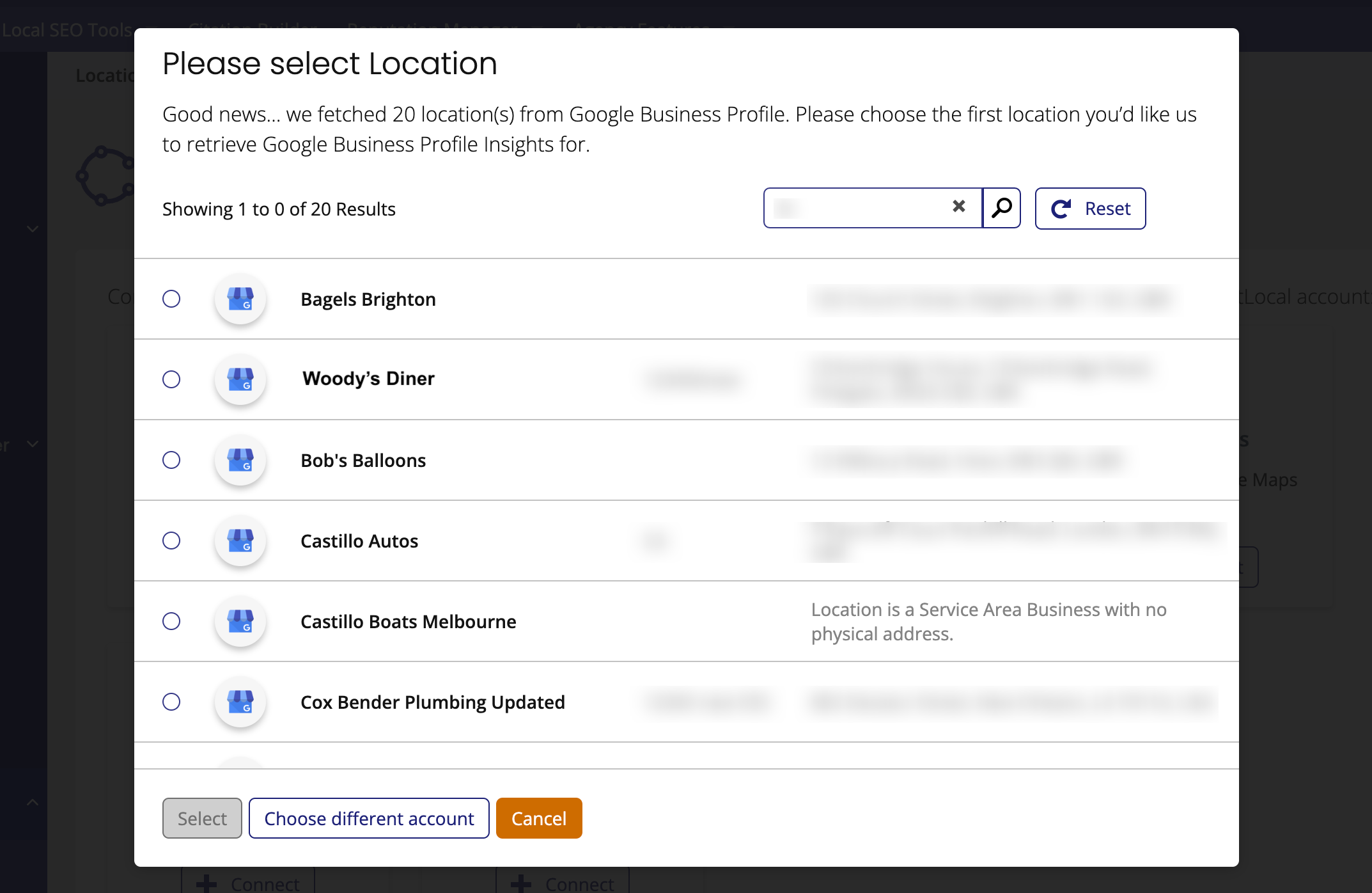 You'll be asked to check and confirm that this is creating a connection to the right GBP.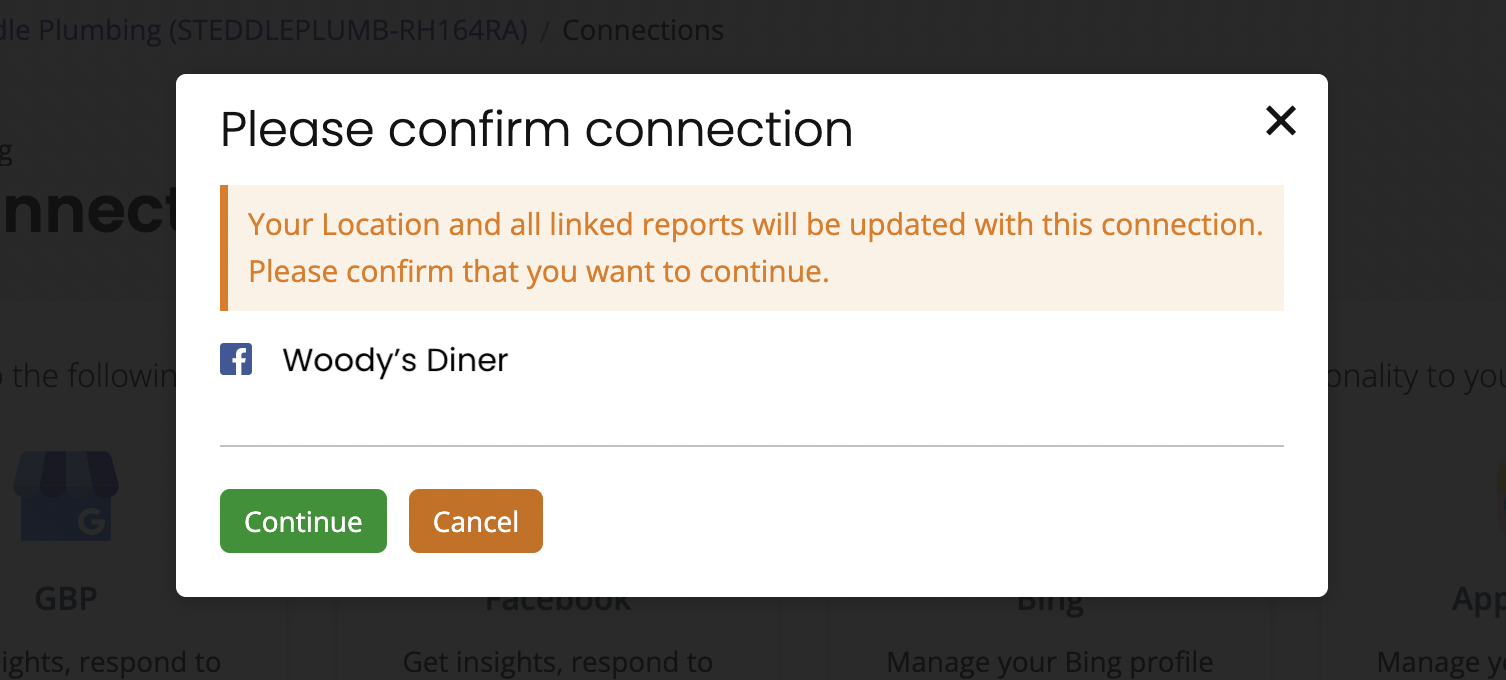 Now you have connected GBP to BrightLocal, Google Business Profile will have a disconnect button beneath it.
To disconnect simply click this button and confirm the removal.