You will need access to an Apple device to do this. If you don't have access to an Apple device, please contact our support team by clicking the blue Support button in the bottom right corner of this page and they will add the links for you. Can't see the Support button, fill in this contact form instead.
Start by logging in to BrightLocal and going to the 'Locations Overview' Dashboard.
Find the Location you want to connect and click 'View.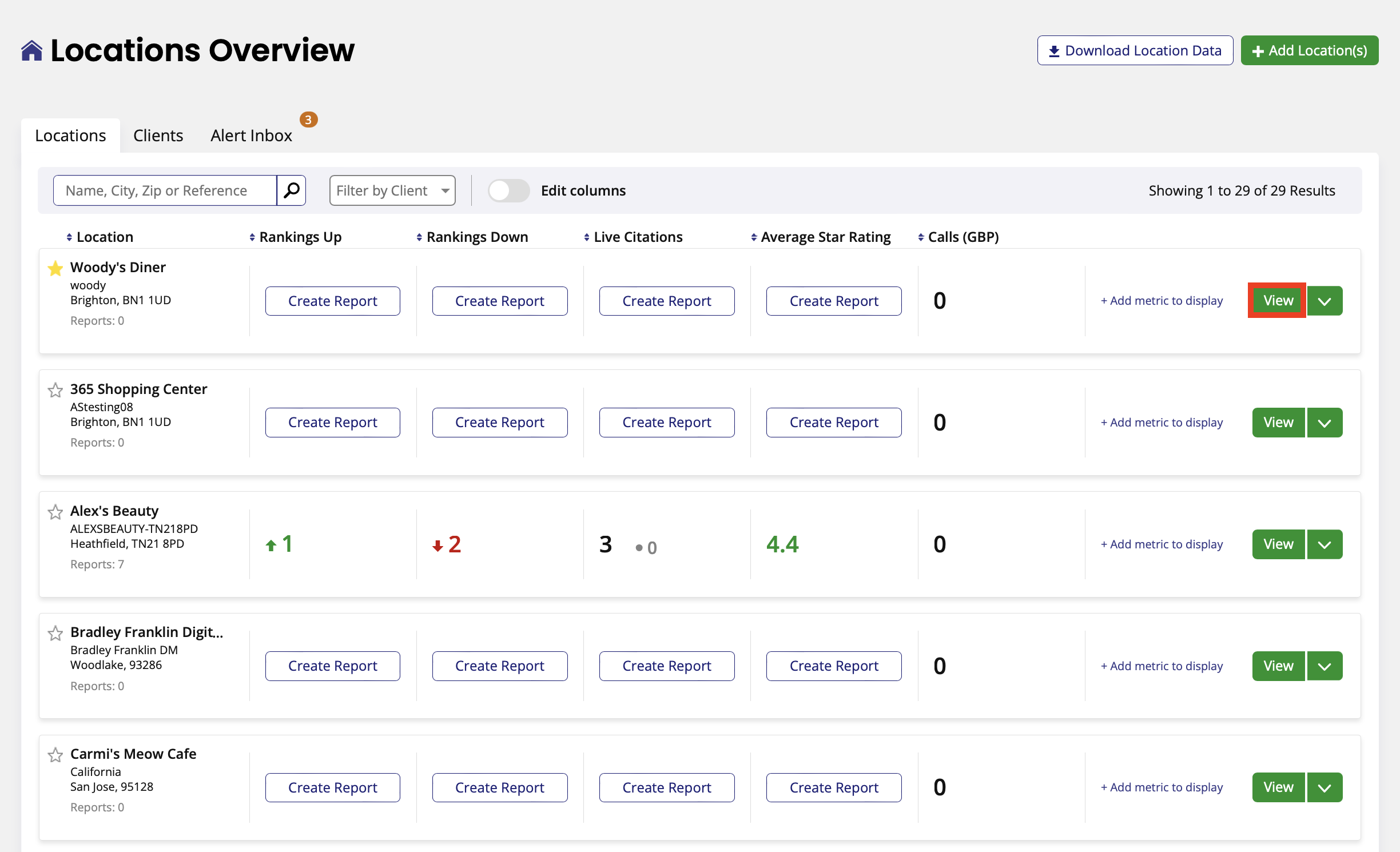 On the next page, click 'Location Manager' and then 'Connections' from the dropdown.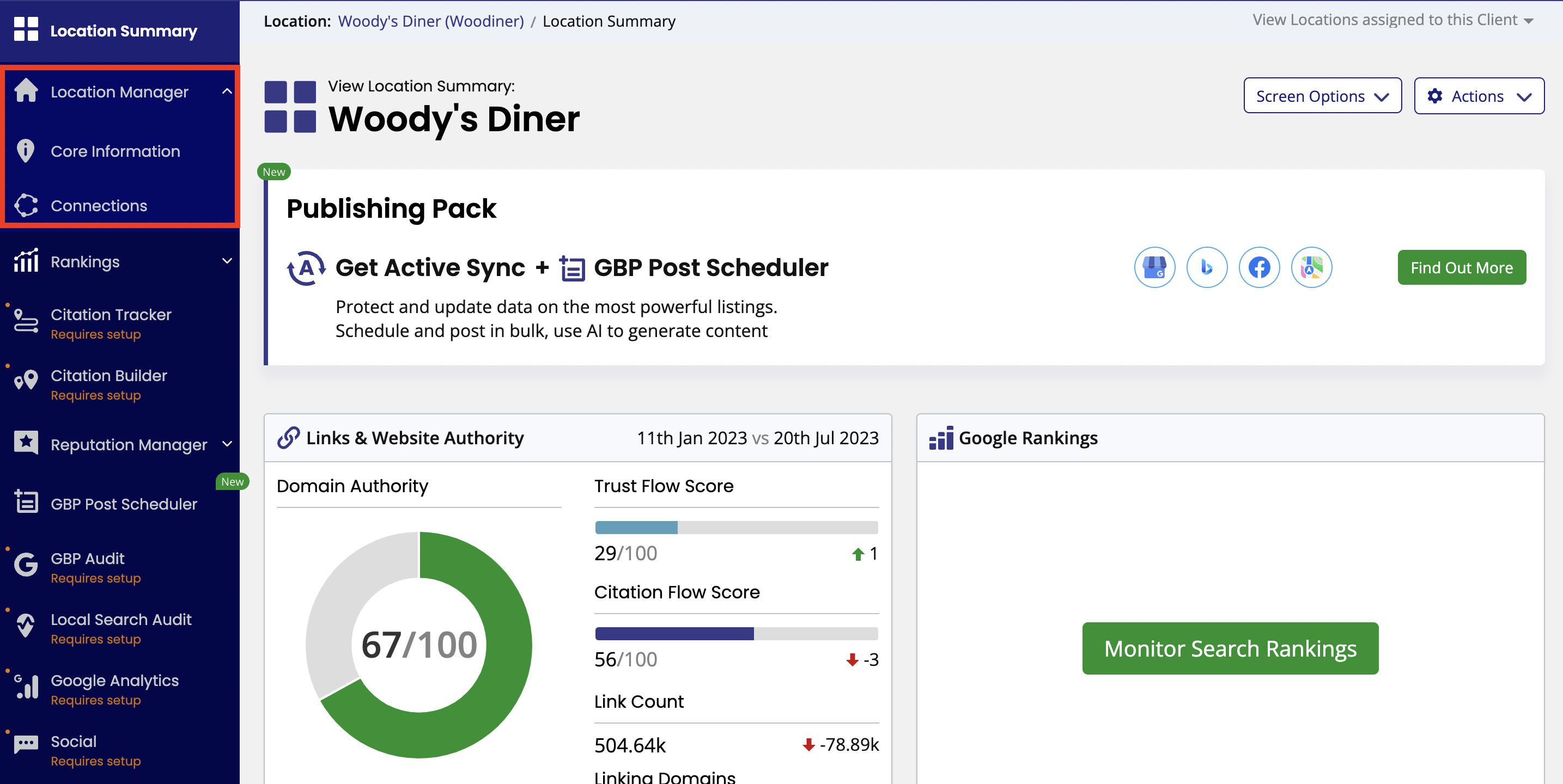 Click the 'Connect' button on the Apple Maps connection card.
Please note that you can only connect to Apple Maps once you have purchased Active Sync. If you do not see the Apple connection card here that's because you haven't purchased it. Find out how to purchase Active Sync here.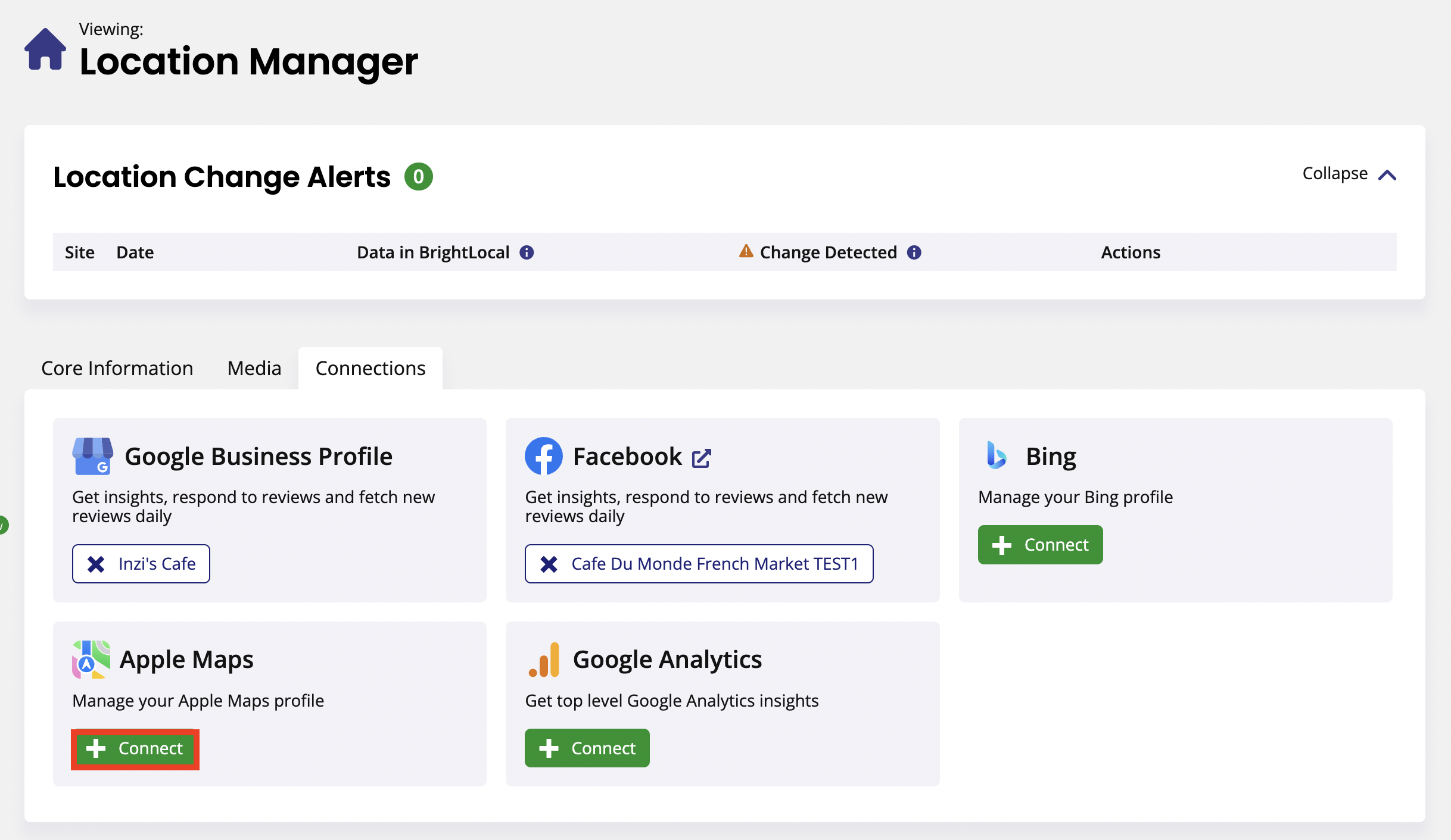 Wait for it to connect, this should only take a few seconds. Then click 'Connect'.

If we cannot find your Apple Maps profile, a popup will appear.

If this happens, open the Apple Maps app in a new window, search for your business, and click the location icon so a popup with details about your business appears. If you don't have access to Apple Maps, contact our support team and they will help you.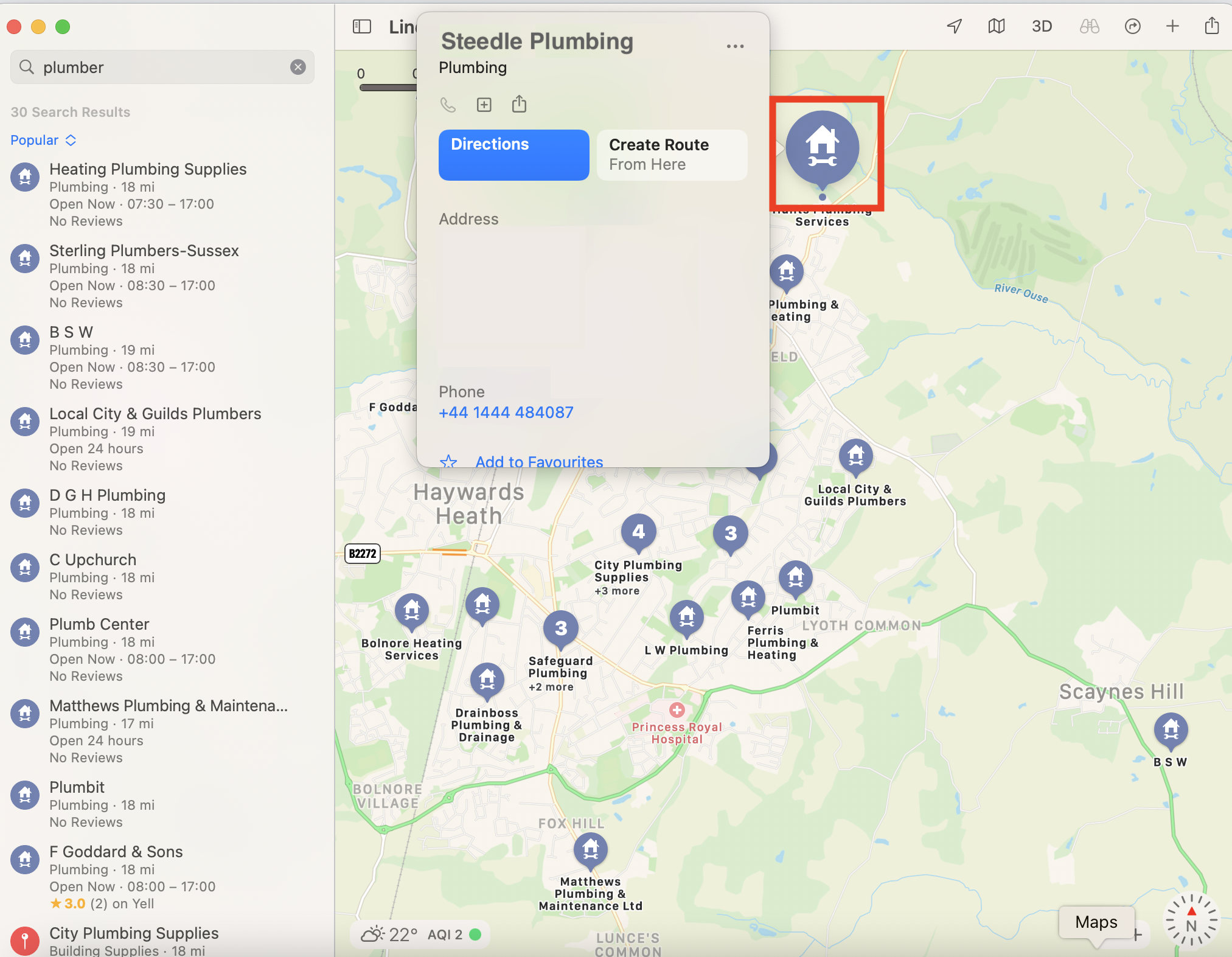 Click the three dots in the right-hand corner of the popup and then click 'Copy Link' from the menu that appears.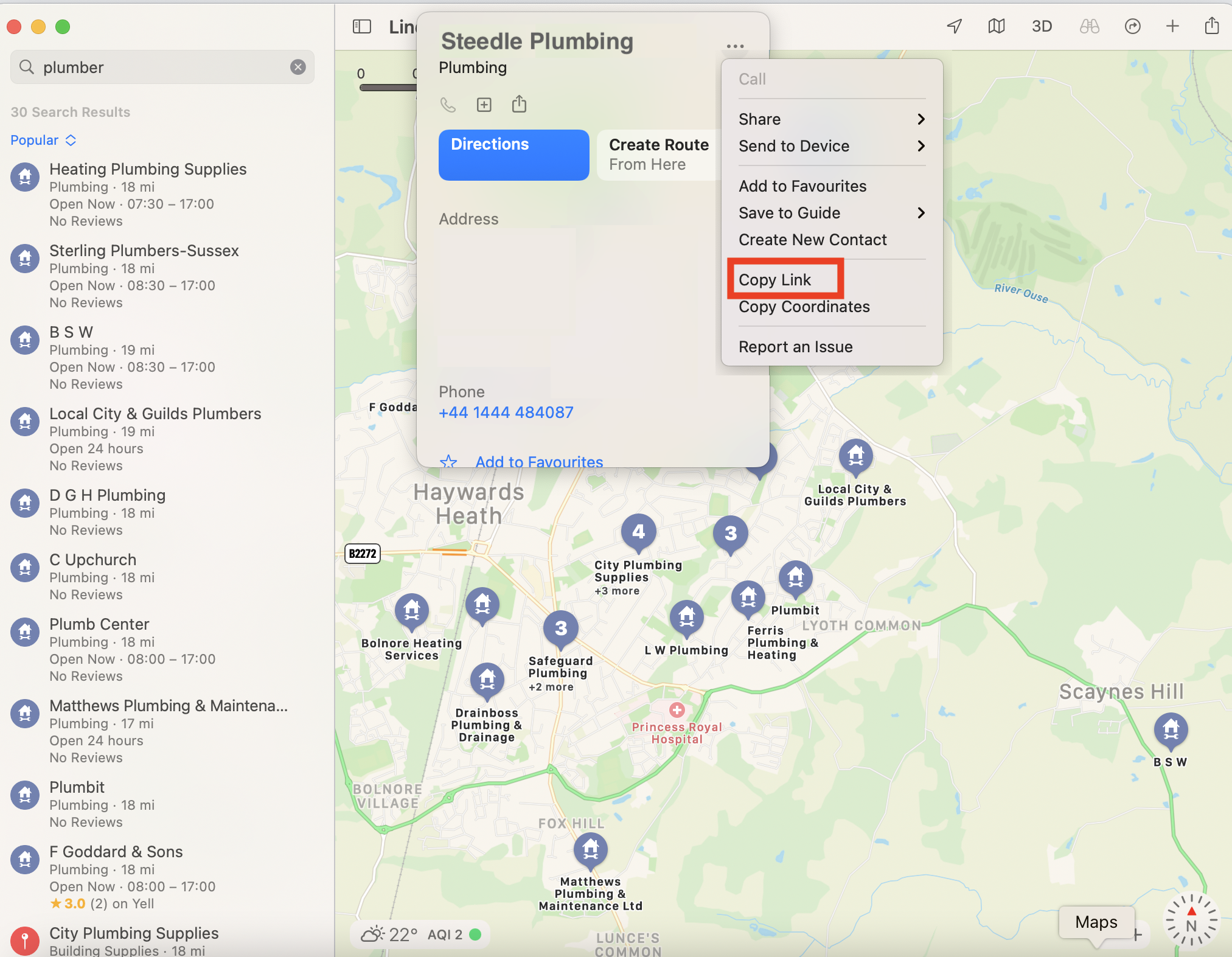 Go back to the BrightLocal platform and paste the link in the URL field and then click 'Find'. When the listing has been found click 'Connect'.