Listings in a Citation Builder Campaign report are only updated while the campaign is running.
You can see the status of your campaign by checking the progress bar in your report. To learn more about the different phases of a Citation Builder campaign click here.

If more listings go live after the campaign has finished and you'd like this to be reflected in the campaign report, you can update them by clicking the 'Add Link' button as shown below, and pasting the URL into the popup.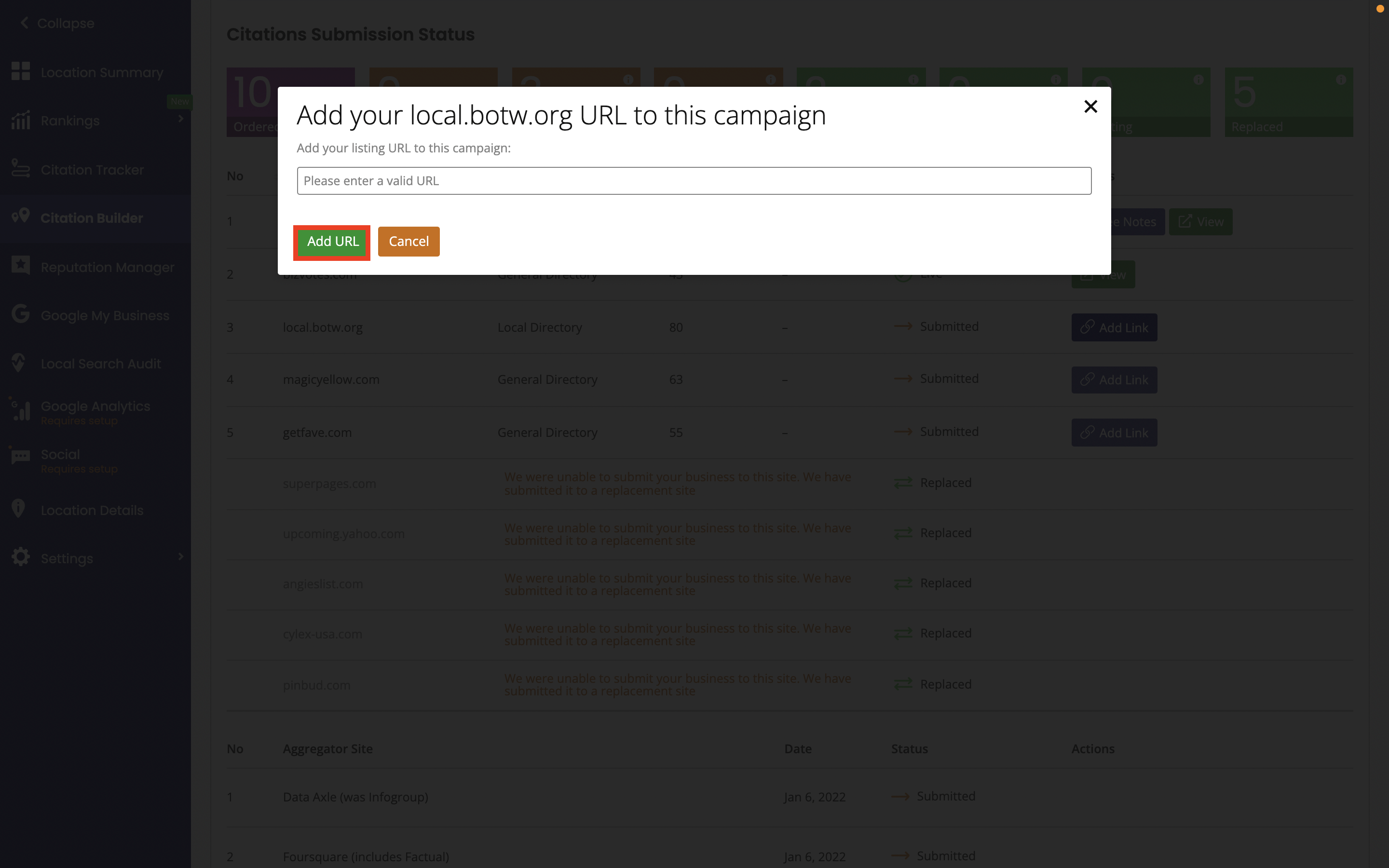 We don't handle telephone verifications for citation sites that require it (there are just six sites in our database that require phone verification).
Phone verification requires coordination between BrightLocal and the business/client to organize phone calls and share verification codes. BrightLocal would need to have direct contact with the business/client to make it work smoothly, and a lot of our agency customers prefer us to operate as an invisible partner in the background.
We take care of the submission up to the phone verification point (i.e. we create an account on the site and submit business details). Everything is set up for the phone verification step to occur — the details that the customer needs in order to complete the phone verification step are passed on. We put all these details in the 'See Notes' next to the citation site in the Citation Builder campaign report.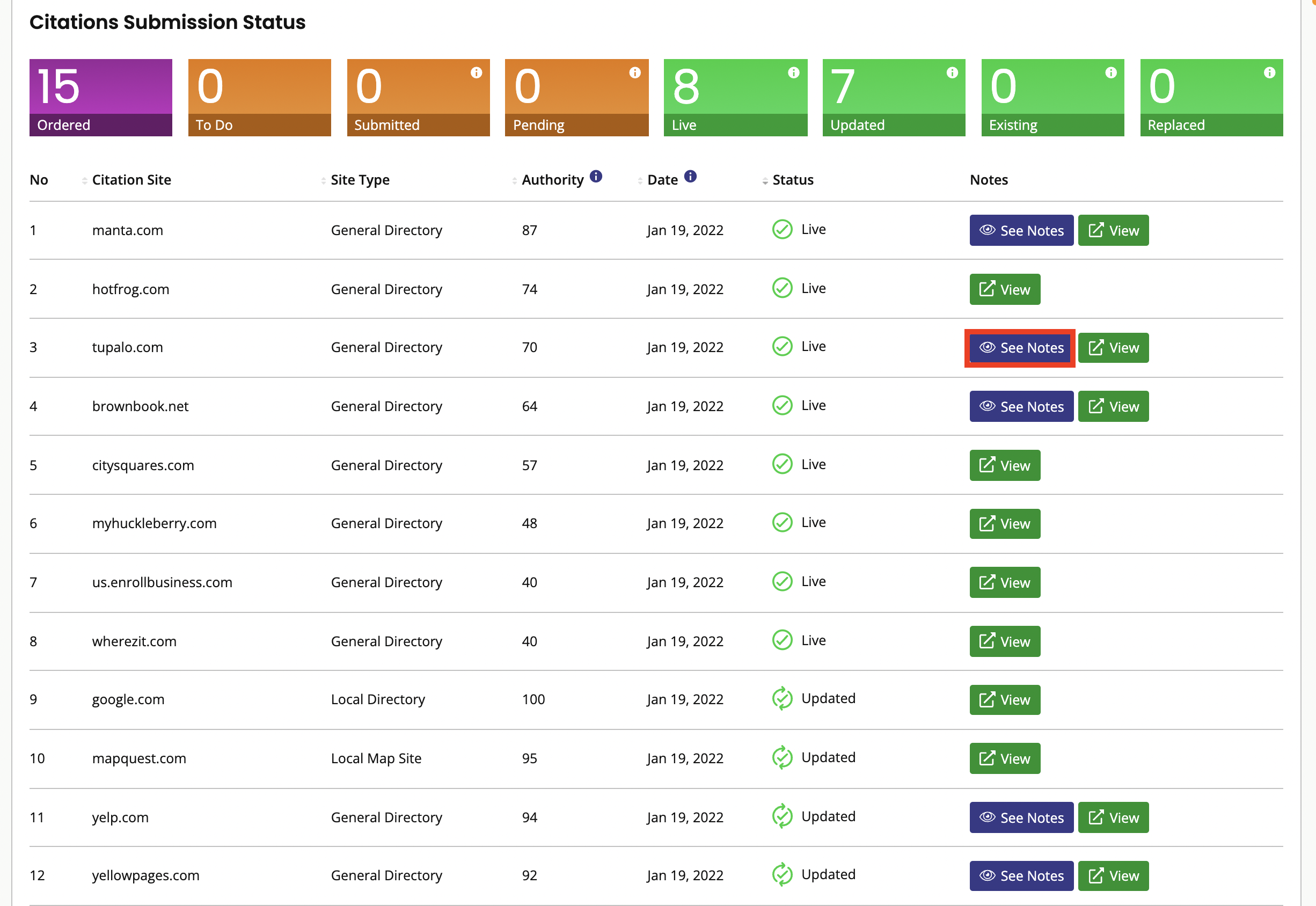 We also alert you of any phone verifications needed along the way in the 'Actions Required' section of your report. The 'Actions Required' Section only appears in your report if there are actions that we need you to take to help us to complete the campaign.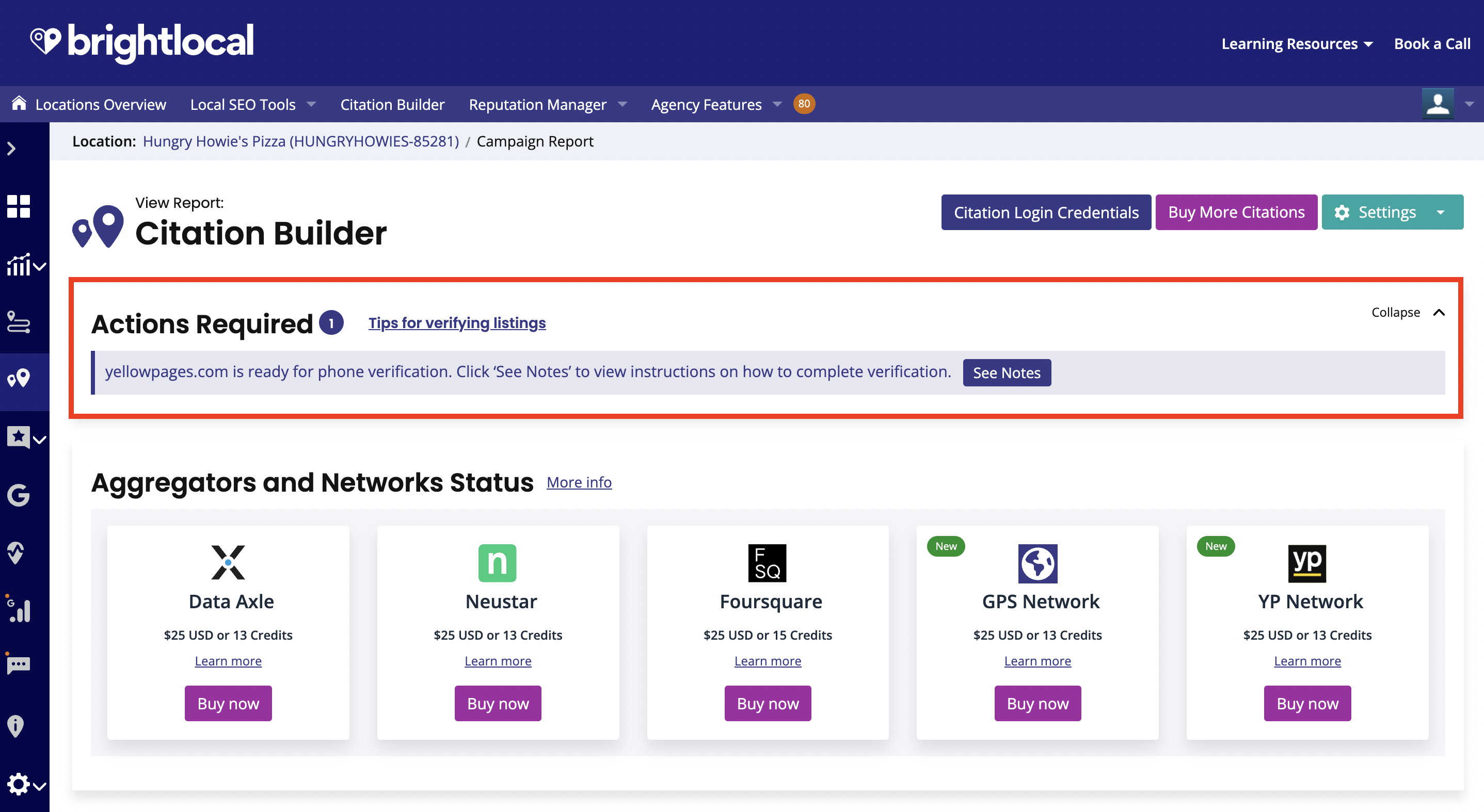 By day 35, we guarantee that at least 70% of your listings will be live/updated. Some sites take longer than others to put listings live.
If we don't achieve 70% live by this point, we complete additional submissions to additional sites (free of charge) until we have achieved this figure.
Should we find that we're unable to complete all the submissions you paid for, we will refund you for the incomplete portion of your campaign — this typically happens when a business already has a high number of citations, and the data is already correct/complete. We only amend listings if they need updating because this adds value to your local optimization.