When our submission agents start working on the Citation Builder campaign, one of the first things they'll do is create a dedicated email account, which is then used for registration purposes on most citation sites.
We create a unique email address for every manual submission campaign we work on — this is not created for aggregator/network campaigns because we don't need to verify listings via email.
You can find this on your Citation Builder campaign under the 'Citation Login Credentials' button shown below within the red box: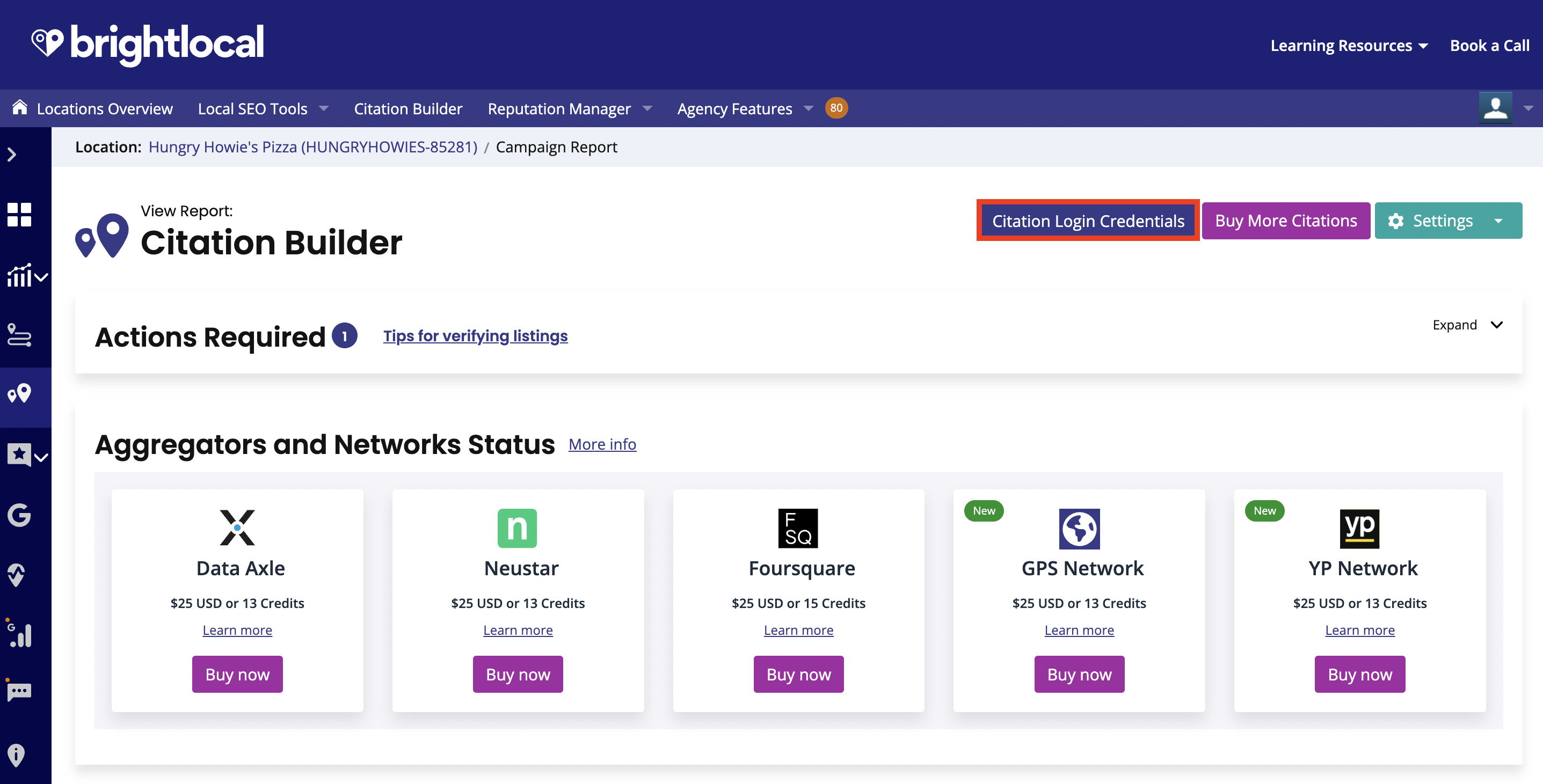 When you click on the 'Login / Password' button, a popup window will appear with login information (see below for an example of this):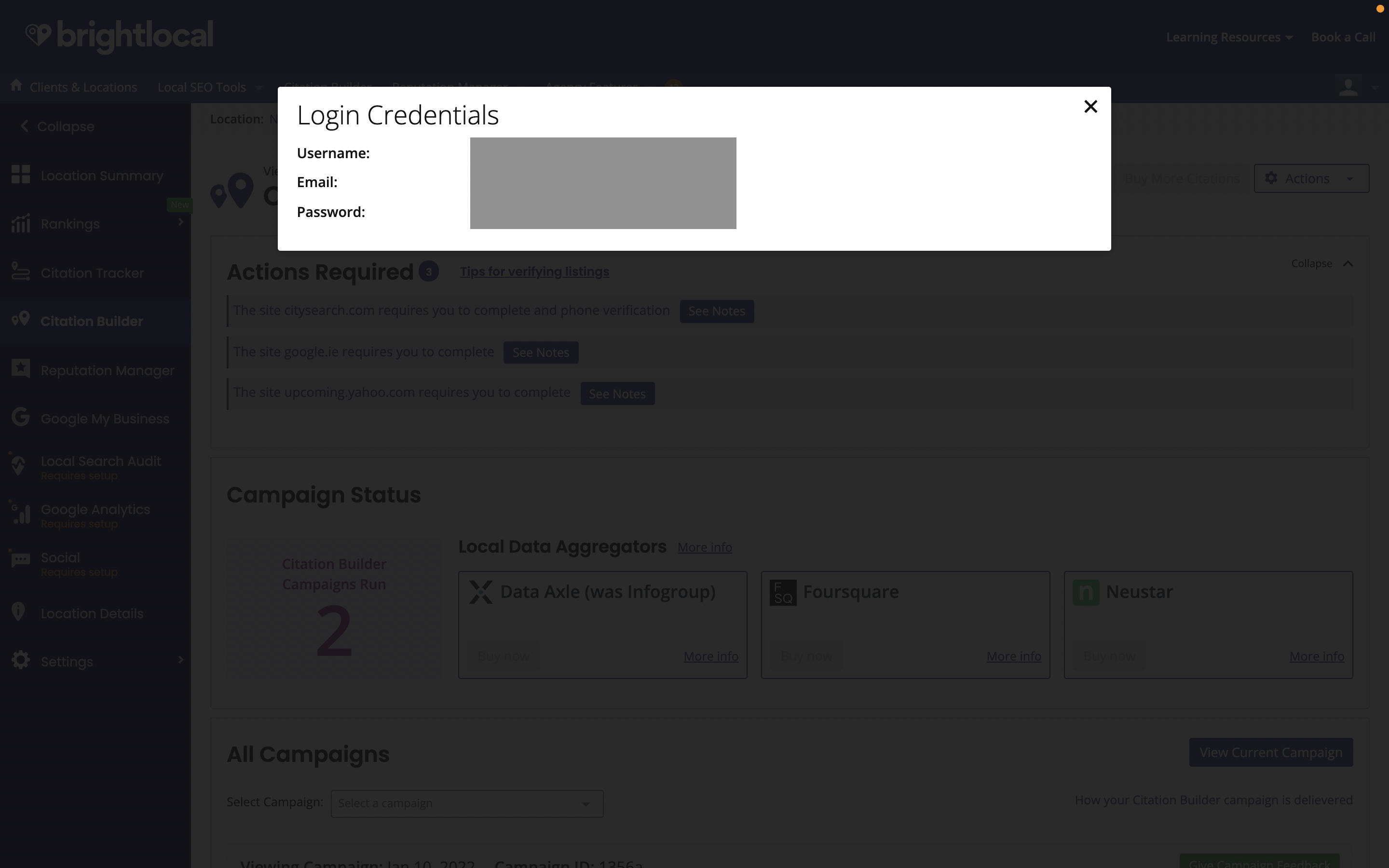 Most directories will require both the email and password, however, some may use the username instead, so we have added that here too.
We will use these credentials for the majority of the citation sites throughout the campaign. If a specific site requires a unique or specific email address (e.g. Bing will require a Microsoft email address), we will add it to the 'See Notes' button next to the citation in question.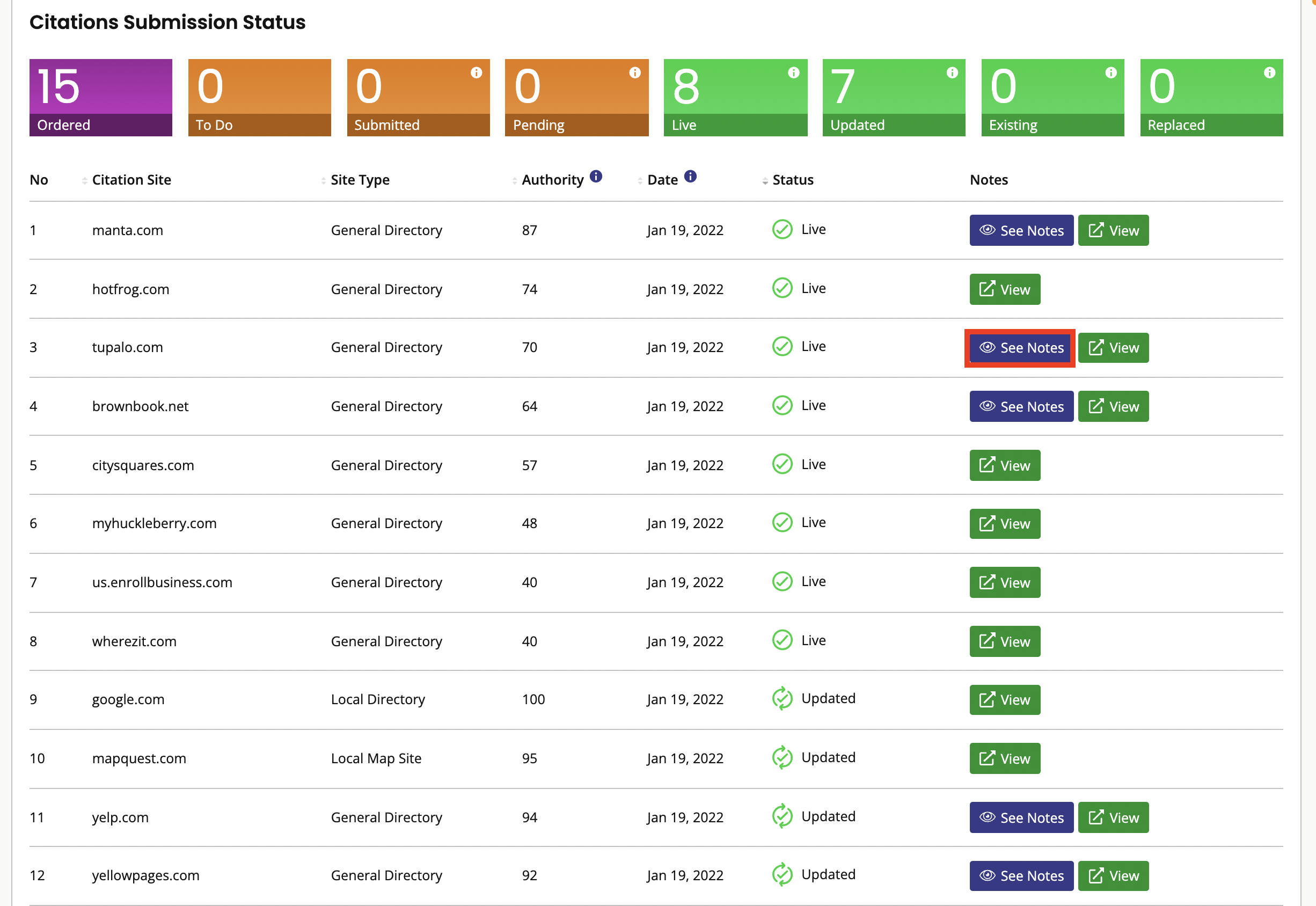 To view the notes you can either hover above the button or click on it to see the popup message.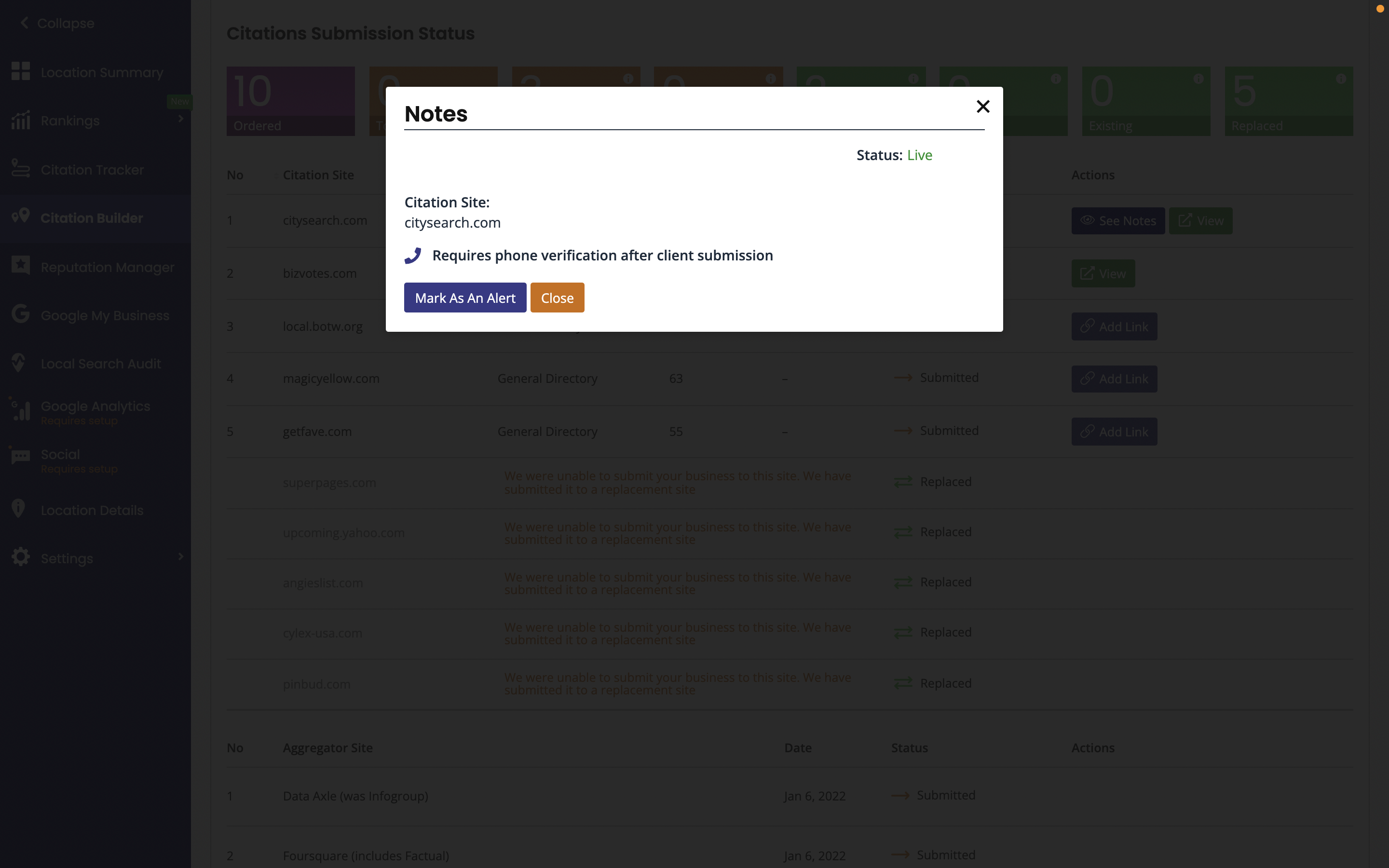 These notes will contain information about the details that we have updated, additional / unique credentials, an issue that we have encountered, and so on.